News » Education & School
News
Print Listing
Share on Facebook
Tweet This
Send to Friend
Send this listing to someone
Verification Information
Type in what you see above: *
Verification Information
Please type the characters you see in this picture. Note: The characters are all lower case.
x
Education & School
Phillipsburg High School KAYs attend 2019 Kay Regional Conference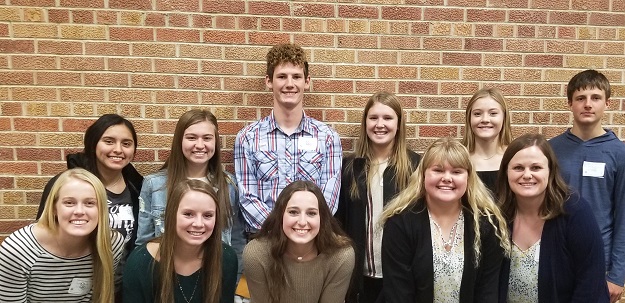 Ten members of the Phillipsburg High School KAY Club attended the Area 4 KAY Regional Conference on November 4th at Logan.
The Club received the Gold Award, recognizing their student leadership and service to their school, community, nation and world for the 2018-2019 school year.
The Kansas Association for Youth (KAY) is a character-building, leadership training program directed by the Kansas State High School Activities Association. This nationally acclaimed organization provides students an opportunity to learn to assume their citizenship responsibilities through well-organized programs. These programs emphasize four areas of service: school, community, nation and world.
The theme for the 2019 Regional Conference was "Superfantastic Heroes"! This conference affords opportunities for student leaders and sponsors from neighboring clubs to share successes and challenges, as well as exchange ideas. Sessions in leadership training and organizational skills are also offered. These conferences inspire delegates to return to their clubs to challenge their local members.
Local Kay members attending the Regional Conference were: Jenna Hoover, Kylie Solida, Ashlyn Cole, Conlee Hugunin, Evea Arment, Trent Herrick, Kristen Wells, Anahy Sanchez, Zoey Dinkel, and Lexie Wood. Accompanying the group was Kelsey Pinkerton, the club's sponsor.
Ads by My Phillips County Online