/

/

/

Competition begins this week for Panther athletes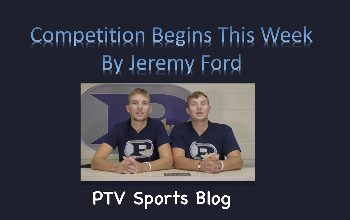 On this week's sports blog, there isn't too much to cover. Winter sports are still in their beginning stages of learning, but the end of this week packs in a whole lot of games and meets with the first competition on Thursday, December 2. This is a double dual for the wrestling team in Beloit against Beloit and Plainville for JV, varsity, and girls. This rough and rowdy group of Panther wrestlers hold high expectations for the season, and this meet will be a standout way to show what they're made of. Home basketball against Oakley is on Friday, December 3, for both boys and girls junior varsity and varsity. The varsity games will be live streamed at Panther Televison on YouTube. Oakley has been a good opening game for both teams, and the Panthers plan to start the season off with a win. Last year, the girls defeated Oakley 64-28, and the boys beat Oakley 49-35.
On Saturday, December 4th, there is a home girls JV/C team tournament. This will be a great time for younger players to get reps at game speed and help run their offense more effectively. There is also a varsity wrestling meet in Osborne, and a JV/Girls wrestling meet in Goodland. With so many events going on to start off the season, Panther athletes are looking to come out strong in their opening performances. The Amos-Morris Classic Tournament for boys and girls basketball begins next Tuesday in Russell, and with plenty more wrestling meets to come, coaches and players will certainly stay active as they finish this semester out, hopefully on a winning note.
Articles by Month of Posting