/

/

Phillipsburg High School Second Semester Honor Rolls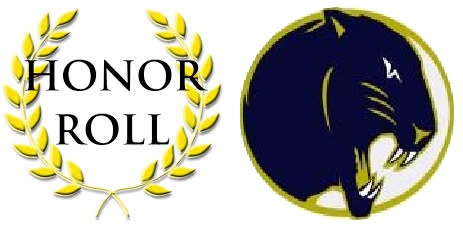 Panther First Honor roll - 4.00 GPA (all A's)
12th grade: Chantel Anderson, Kabir Bhakta, Jillian Bohl, Kaycee Campbell, Ashlyn Cole, Parker Dibble, Jessica Ehm, Jenna Hoover, Conlee Hugunin, Emmie Kenney, Tyler Martin, Anahy Sandoval-Sanchez, Kylie Saville, Emily Schneider, Kylie Solida, Megan Stapel, Kristen Wells, Alexie Wood.
11th grade: Kagan Keeten, Megan Keeten, Collette Kennedy, Ethan Leidig, Kalli Moore, Kay Pakkebier, Ava Schemper, Nicholas Schemper, Ty Sides, Zadok Taylor.
10th grade: Abby Babcock, Madysen Boydston, Brock Buresh, Caitlyn Cheney, Corinne Cole, Emilee Cole, Jeremy Ford, Joel Ford, Emma Hunnacutt, Gracie Jessup, Theodore Keesee, Jayden Minkler, Eric Moon.
9th grade: Trinitti Gross, Noah Jacobs, Erin Johnson, Isaac Ralston, Makenna Russom, Taryn Sides.
Blue and Gold Second Honor roll - 3.50 to 3.99 (A's, B's, no C's)
12th grade: Nicholas Beckman, Sara Davisson.
11th grade: Evea Arment, Emily Brandon, Amanda Davisson, Zoey Dinkel, Kenlee Ebner, Nathaniel Huntley, Meredith Jacobs, Summer Peak, Jacie Roth, Kaycee Russell, Makenzie Storz, Annie Weishaar.
10th grade: Ishia Calhoon, Bailey Campbell, Claire Chestnut, Hunter Dougherty, Lauren Gibbs, Lauren Heersink.
9th grade: Sophie Imm, Kyla Kenney, Jordyn McDiffett, Jaxon Papp, Jade Roach, Heather Schemper, Madison Solida, Lucas VanAllen.
Honorable Mention Third Honor roll - 3.00 to 3.49 ( A's, B's, no more than 1 C)
12th grade: Tara Conn, Abbey Hoover, Zackary Johnson, Aaron Lenker.
11th grade: Trey Grismore, Laike Imm, Isaac Kraushaar, Andrew Meitl, Abby Roth.
10th grade: Benjamin Bennight, Lincoln Glynn, Boston McDonald, Sydney Mitchell, Elizabeth Sauer.
9th grade: Austin Dierking, Jessica Gooder, Luke Hoover, Devin Johnson, Asher Leroux.