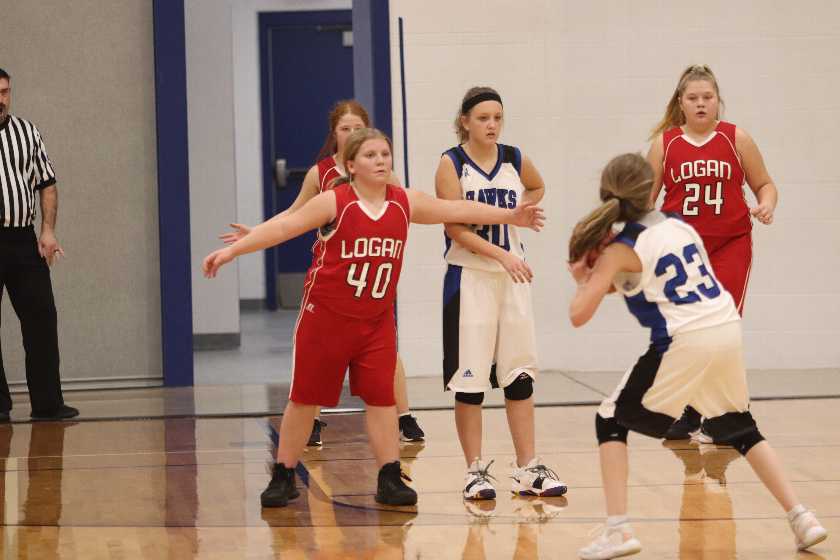 ?The Junior Trojans traveled to Grinnell on Thursday, Jan 21 to take on the Thunderhawks. With several boys on both teams, 2 quarters of C-team started out the night with the Trojans winning 12-6. The B-team girls and boys both lost with scores of 3-12 and 20-37 respectively. The quick Thunderhawk girls jumped on the scoreboard early and controlled the A-team game. The Trojans lost 13-44. That scenario was switched in the A-team boys game when the Trojans set the tone of the game early and finished with a score of 46-13, making them 8-0 on the season.
The games against Golden Plains scheduled for Monday, Jan. 25 were cancelled due to weather, so the next action for the Trojans will be their final regular season game against Thunder Ridge at Agra on Thursday, Jan. 28. Their league tournament will be played on Feb. 11 and 13.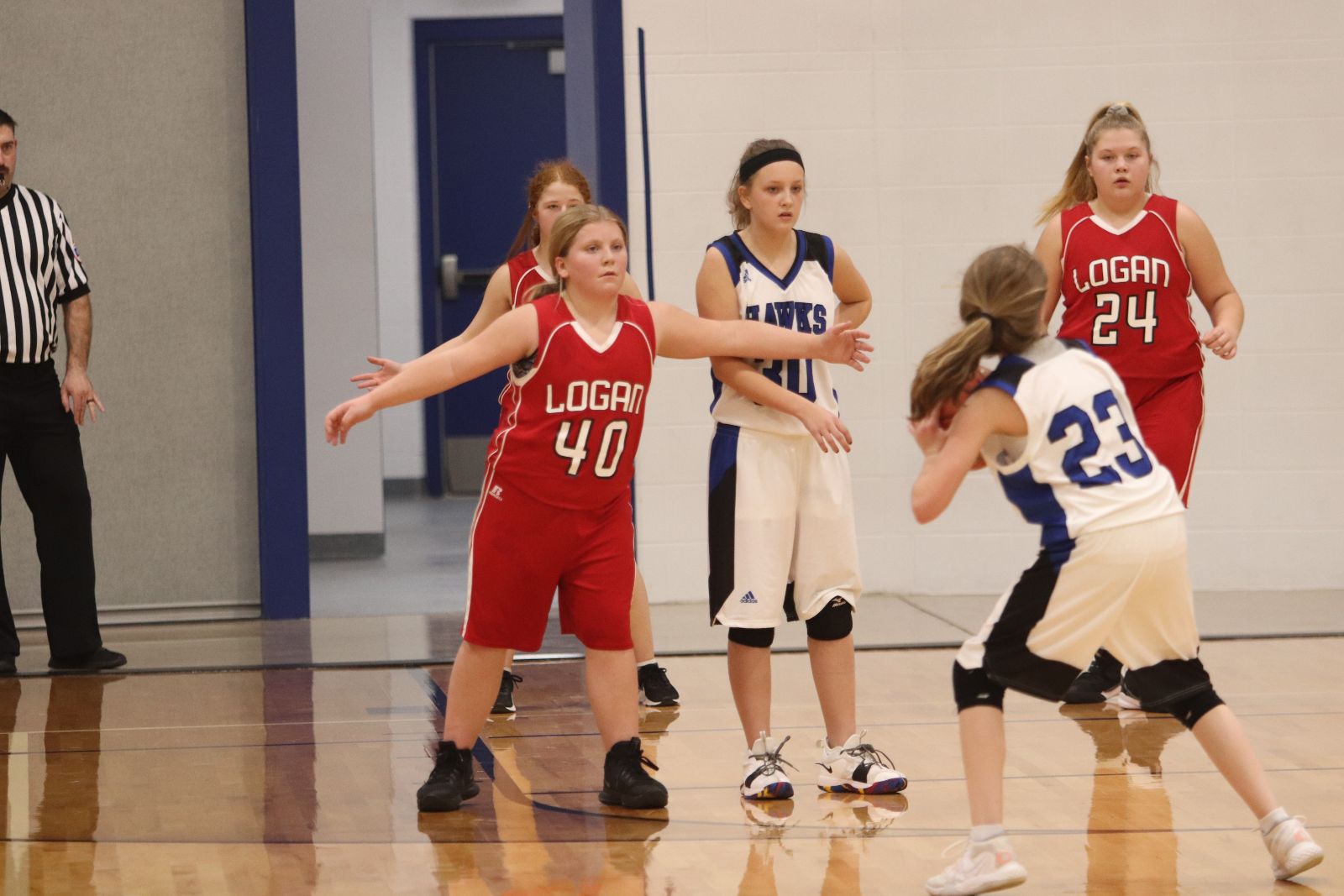 Trying to read the Thunderhawk point guard, 6th grader Cora Ashmore plays defense on the wing. Other Trojan defenders are Kaitlyn Alexander (behind) and #24 Breyer Delimont.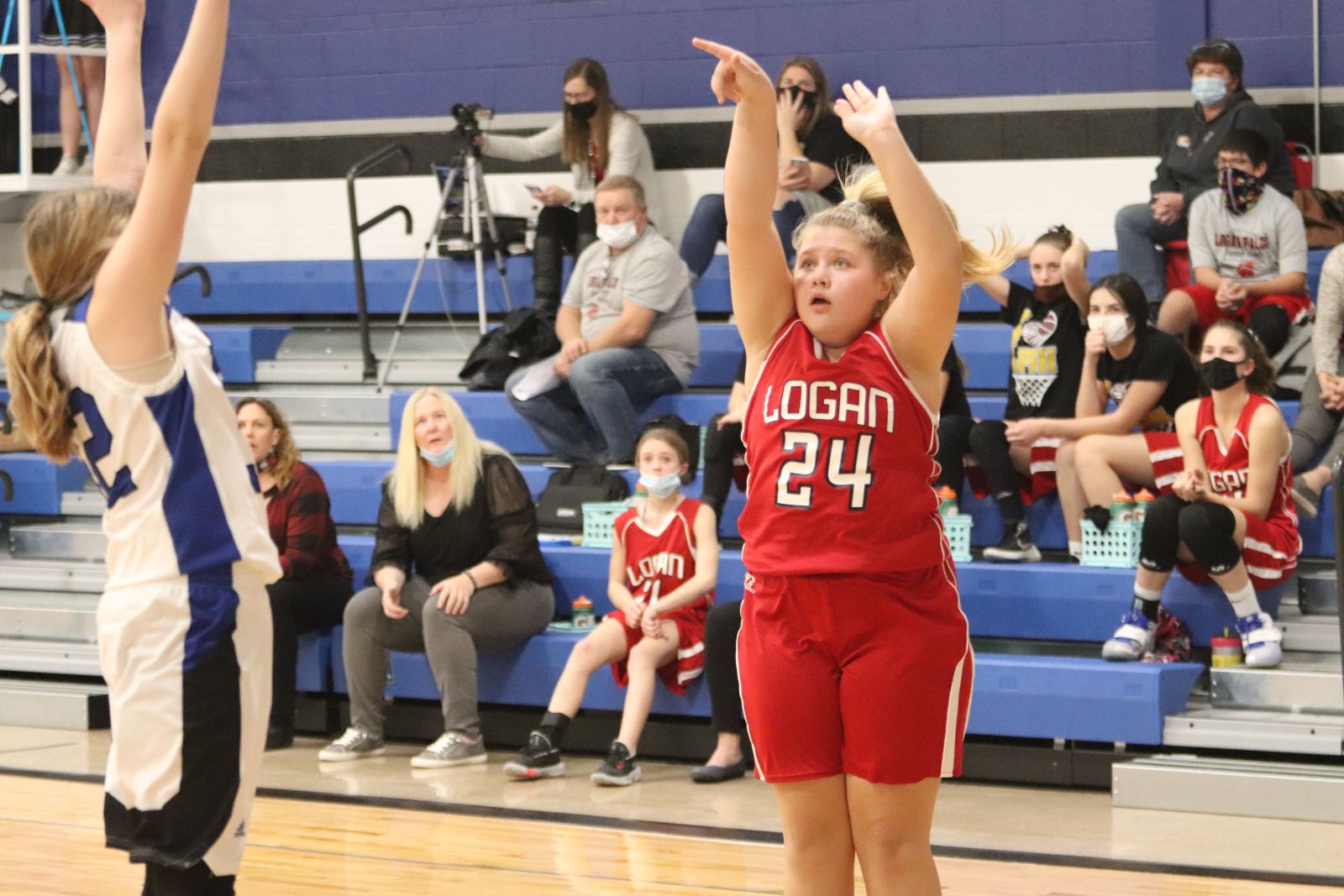 With a clear shot to the basket, 6th grader Breyer Delimont, shoots to score from the baseline. Breyer saw both A-team and B-team action throughout the season.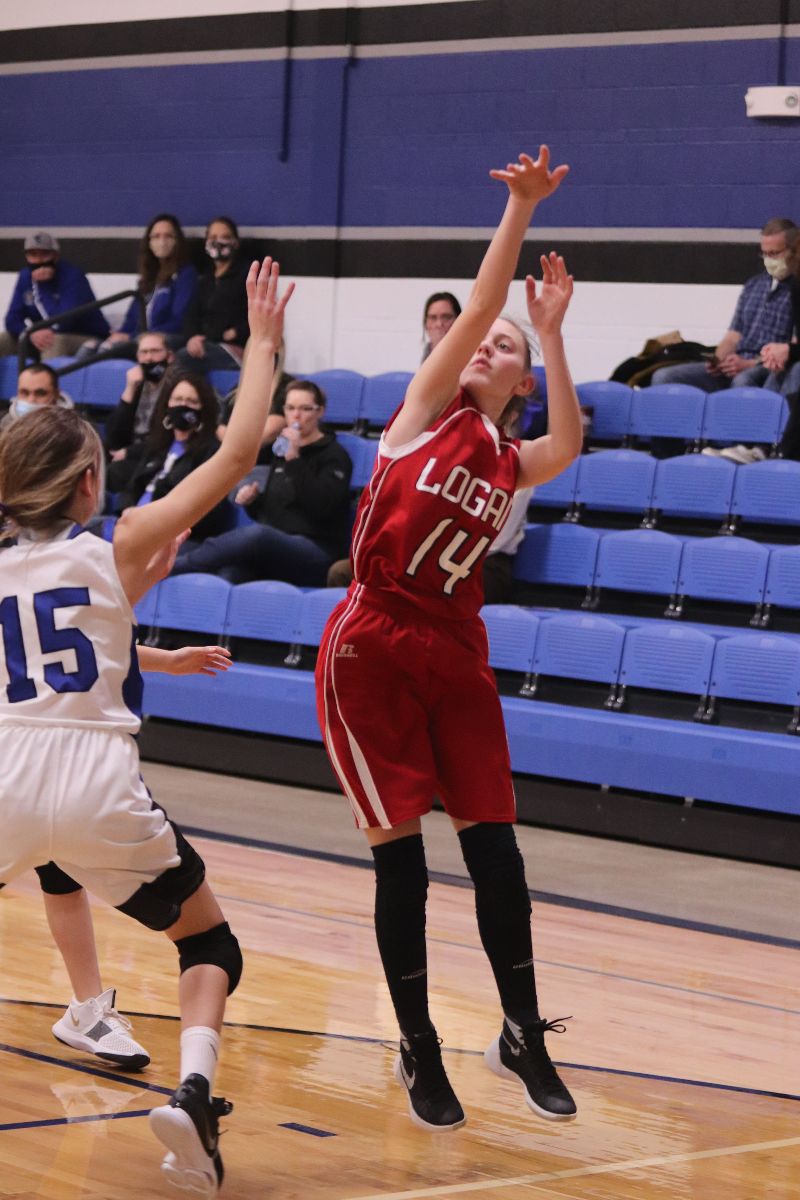 On a fast break to Trojan territory, 8th grader Hailey McClurg pulls up for the jumper.