/

/

LHS Scholars Bowl Team Wins League Gold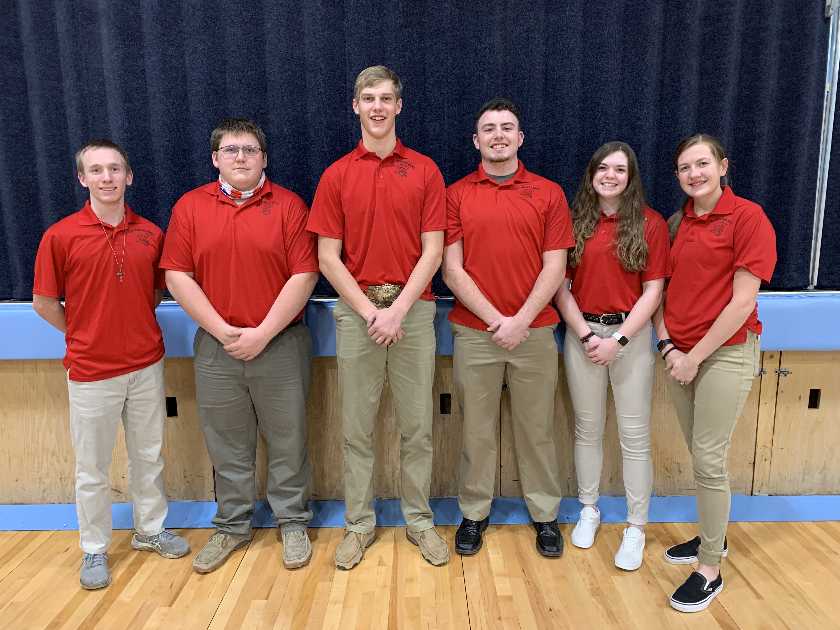 On January 20, Logan High School's Scholars Bowl Team comprised of Ian Sparks, Khloee Braun, Colton Ashmore, Dylan Van Laeys, Sam Pinkerton, Madi Brackney, and coach Laura Jansonius travelled to Triplains High School to compete in the WKLL Scholars Bowl Meet. There were eleven league schools competing. They defeated Northern Valley 40-30, Cheylin 20-10, Golden Plains 40-20, Brewster 60-0, Healy 60-20, Palco 30-20, Triplains 20-10, Weskan 30-20, and Western Plains 30-20. They lost to Wheatland 20-30 to finish the tournament with a record of 9-1. Logan took 1st place, Western Plains finished 2nd, and Golden Plains finished 3rd. Leading scorers for Logan were Ian Sparks with 170 and Dylan Van Laeys with 100. Congratulations to the LHS Scholars Bowl team on their 1st place league finish!
Story by Sponsor Laura Jansonius
Pictures are below: From left Sam Pinkerton, Colton Ashmore, Dylan Van Laeys, Ian Sparks, Madi Brackney and Khloee Braun.