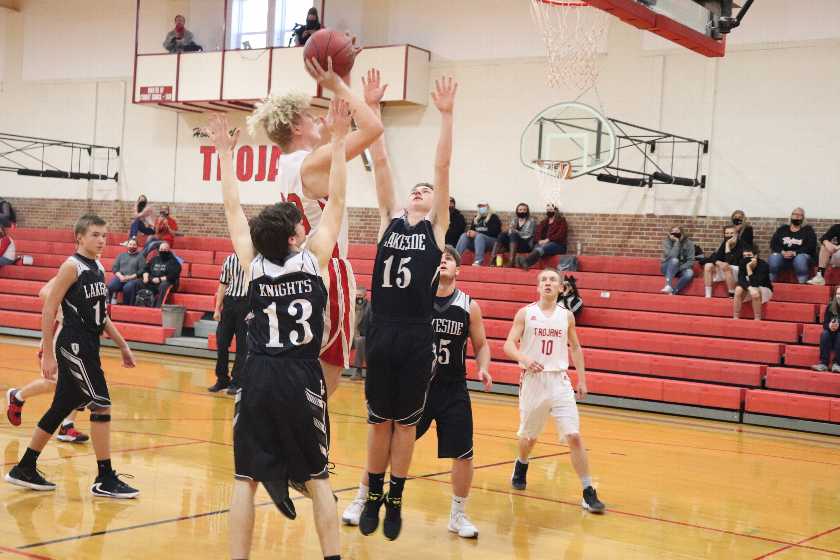 With the Lakeside girls unable to play on Friday night, the Trojan boys played the only games of the night and Jan. 22. With the JV lost their game, the varsity boys won. (Score on Max Preps)
On Friday, January 22, 2021 the Logan/Palco Trojans played their first high school basketball in Logan of 2021. The opponent for the night were the Lakeside Knights. On this evening however, the Lady Trojans did not see any action due to Lakeside's quarantine. The young men were able to play. In the full JV game, the Trojans fell a little short as they lost by the score of 28-31. In the varsity game, the Trojans put together a 71-49 victory, to improve their record to 8-3. There were 9 Trojans who scored during the contest and the team shot a season high 63% from the field. Scoring in double digits were Sparks & Van Laeys with 12, Knipp with 11, and Kats with 10. Sparks had 5 assists and Kats had 4. Van Laeys had 14 rebounds. The Trojans next action will be January 29 in Brewster against Triplains/Brewster.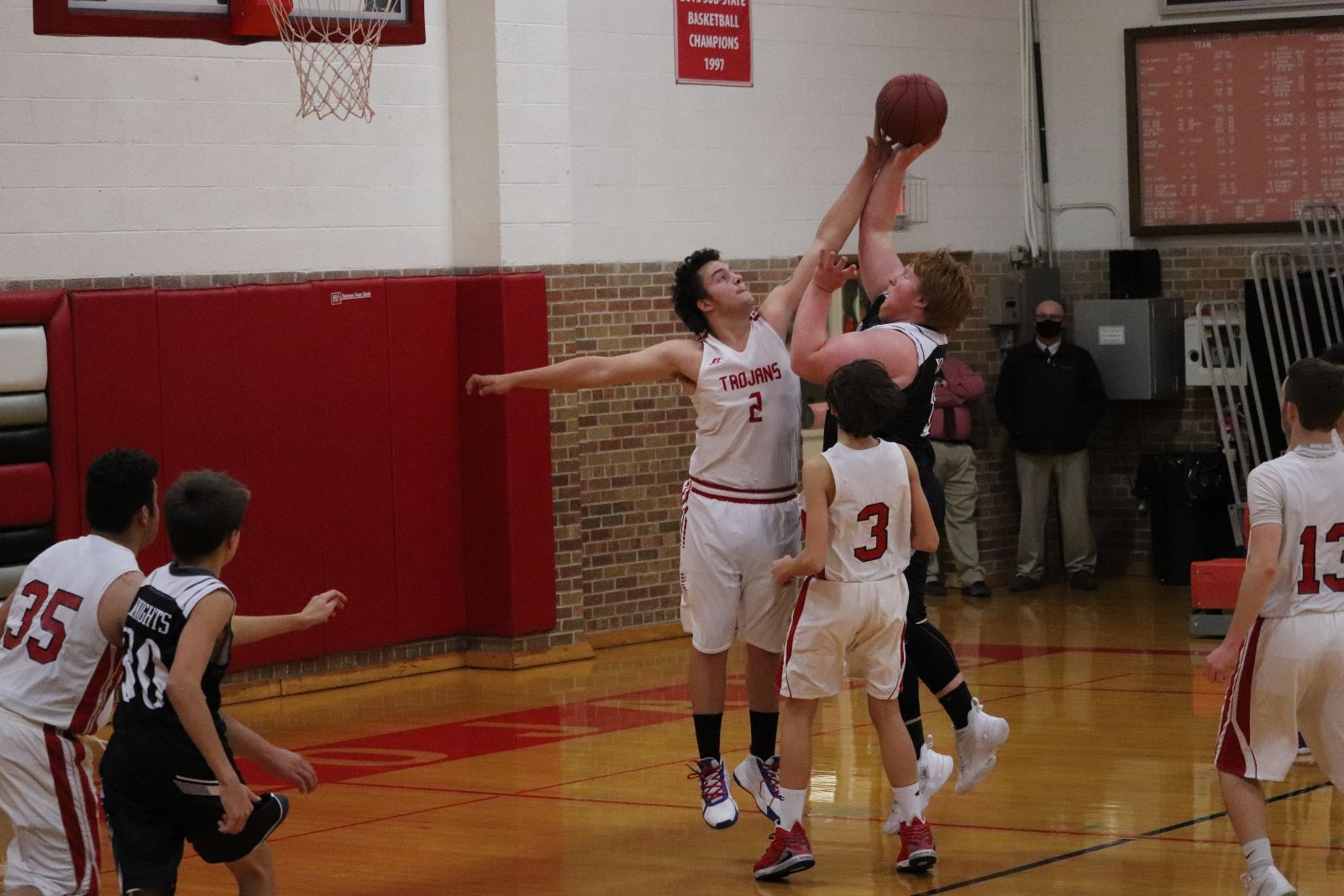 In second half action, junior Bradon Stohs goes up for the block and gets possession of the ball.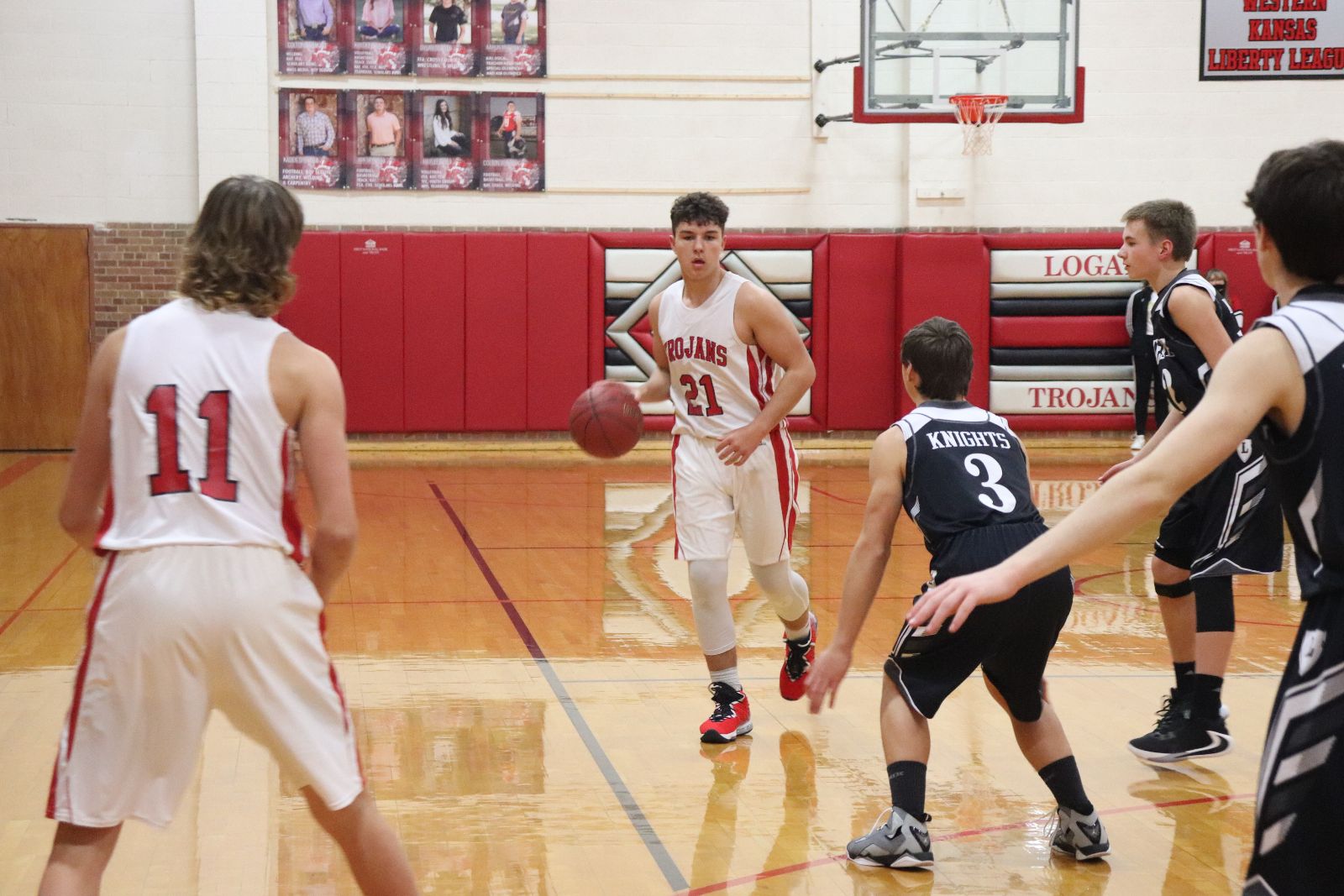 At point guard, Austin Stohs sets up the Trojan offense.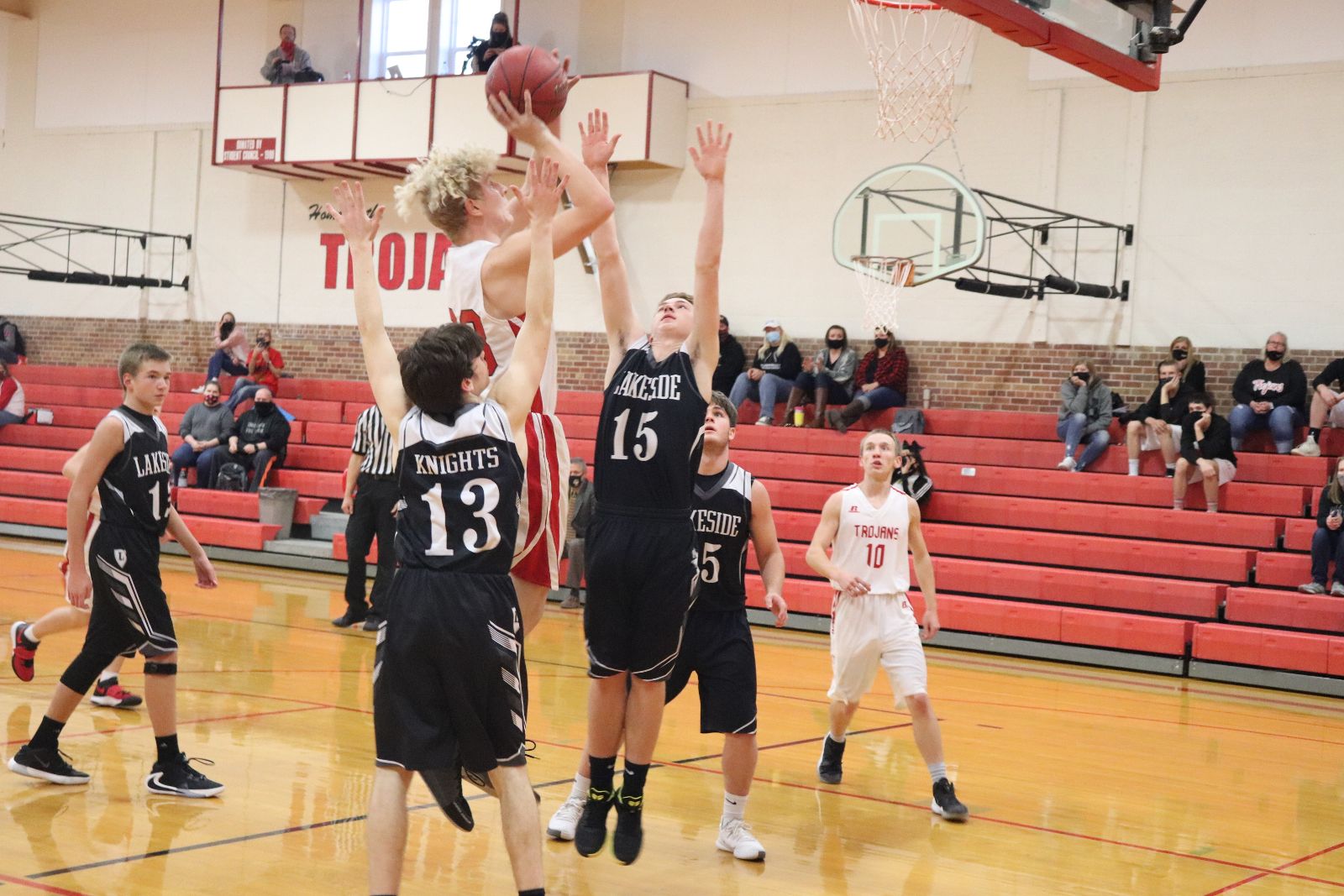 Sandwiched between two defenders, freshman Gabriel Rudd adds two points to the scoreboard in the third quarter.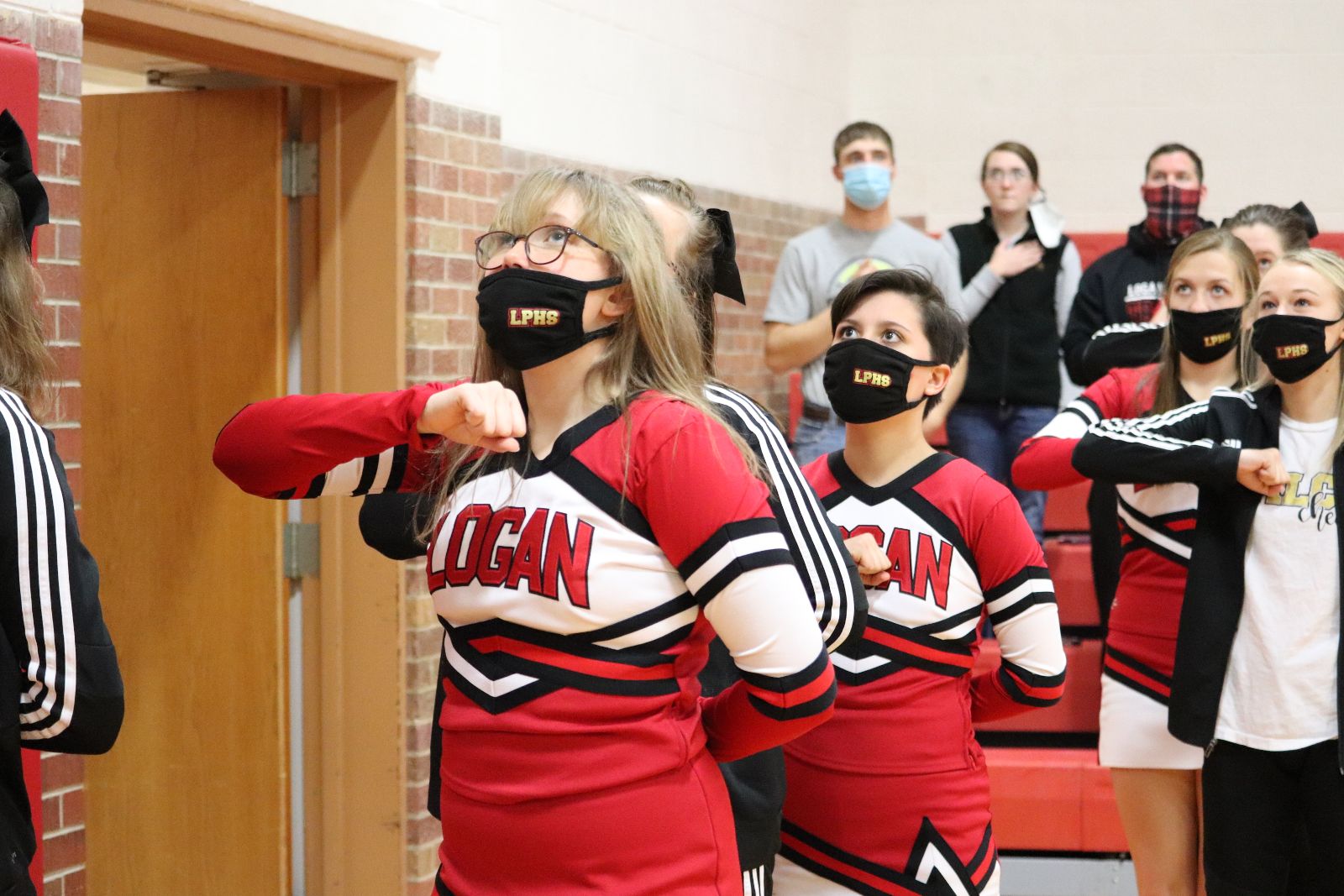 Cheerleaders Emma Schwenn, Kylee Uhland, Khloee Braun and Kirsten Marcotte salute the flag during the National Anthem.