/

/

Freda Faye Redinger (July 05, 1935 - February 14, 2021)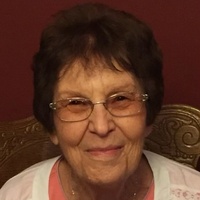 Phillipsburg resident, Freda Faye Redinger, passed away Feb. 14, 2021 at the Hays Medical Center at the age of 85. She was born July 5, 1935 in Kirwin, the daughter of Stanley & Lillian (Kane) Cox.
Survivors include her sons: Don of Kansas City, Bob & Terry of Phillipsburg; her daughter, Pamela Imm of Phillipsburg; her sister Carol Pratt; 11 grandchildren, 24 great grandchildren & 5 great great grandchildren
Cremation was chosen. A graveside service will be held at a later date.
To send a flower arrangement or to plant trees in memory of Freda Faye Redinger, please click here to visit our Sympathy Store.