/

/

Randy D. Conrad (April 17, 1951 - February 14, 2021)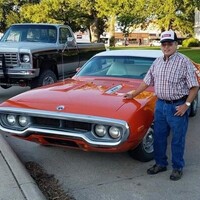 Phillipsburg resident, Randy D. Conrad passed away Sunday, February 14th, 2021 at his home at the age of 69.
He was born April 17, 1951 in Portis, KS the son of Ollie and Eva (Hagadorn) Conrad.
Survivors include his sons Wyatt and wife Shelly of Wimauma, FL, Wade and wife Jessica of Norfolk, VA, and Webb and wife Brittani of Phillipsburg; daughters Alissa Conaway and husband Travis of Smith Center and Ashley Thomas and husband Kurt of Phillipsburg; a sister Cindy Rumsey and husband Jim of Woodland Park, CO; 17 grandchildren; and 1 great grandchild.
Funeral services will be 2:00 p.m. Saturday, February 20, 2021 at the Wesleyan Church in Phillipsburg with Pastor Randy Garner officiating. The funeral services will be streamed live on the Olliff-Boeve Memorial Chapel Facebook page. Burial will follow in the Gaylord Cemetery, Gaylord.
Mr. Conrad will lie in state from 5 p.m. to 9 p.m. Thursday and 9 a.m. to 9 p.m. Friday at the Olliff-Boeve Memorial Chapel, Phillipsburg, with the family receiving friends from 7 p.m. to 8 pm. Friday evening for visitation.
Memorial contributions may be made to the Juvenile Diabetes Research Foundation.