/

/

Prairie Horizon Announcement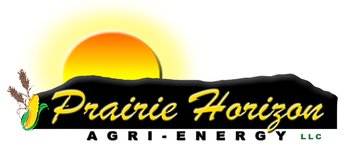 Joint Press Release: Prairie Horizon Agri-Energy, LLC and Summit Agricultural Group
Date: February 23rd, 2021
(Phillipsburg, KANSAS) - Prairie Horizon Agri Energy has announced it has entered into a letter of intent to sell their assets to Summit Agricultural Group "Summit". Summit is an Iowa based agribusiness operator and private equity investment firm with a track record of success owning and operating businesses across the agricultural and renewable energy sectors. Summit has direct experience in development and operations of ethanol plants through its ownership of Hawkeye Renewables (now a division of Flint Hills) and FS Bioenergia, the largest corn ethanol production company in South America. Prairie Horizon feels Summit Agricultural Group will bring value as an investor and expertise given their historical success operating in the biofuels sector that will provide longevity to the plant and community. Summit plans to make a large capital investment to retrofit the Prairie Horizon plant converting it to process wheat by constructing a state-of-the art food ingredients plant producing wheat protein that will be the largest of its kind in North America. In addition, the plant will produce a low-carbon ethanol.
"We are excited about the opportunity to acquire the Prairie Horizon plant and believe it is a key component to our larger overall $150+ million project. As investors and operators of businesses in small communities, we understand the importance of Prairie Horizon to the local economy. With our investment we plan to take the plant offline for some period to complete the conversion, however upon completion of the project we expect to add over 60 new jobs in addition to the 35 existing employees. While there may be a gap in operations, we are evaluating plans to retain key employees and assessing potential programs to reduce the impact of the interim shutdown for current employees. We believe our investment will be economically beneficial to the local community and will allow the plant to prosper for generations to come, " said Bruce Rastetter CEO of Summit Agricultural Group.
Prairie Horizon Agri Energy was established in 2006. Annually, the plant produces over 40 million gallons of ethanol. Since inception, Prairie Horizon has been an ever-evolving company. In 2011, steps were taken to advance production by adding in processes to extract more starch from the grain creating higher ethanol production. In 2014 the company expanded their operation further by adding corn oil extraction. In 2018 a 470,000-bushel grain bin was added to allow more direct farmer grain purchases, and Prairie Horizon USA Clean Fuels on E Highway 36 was opened offering higher blends of ethanol options.
The closing date has not been announced publicly and is subject to completion of due diligence including any necessary regulatory approvals, permitting associated with Summit's project, and customary closing conditions. Prairie Horizon's members and board have agreed to the primary economic terms of the transaction.