/

/

PHS Claims 2nd Place at the Oakley Forensics Tournament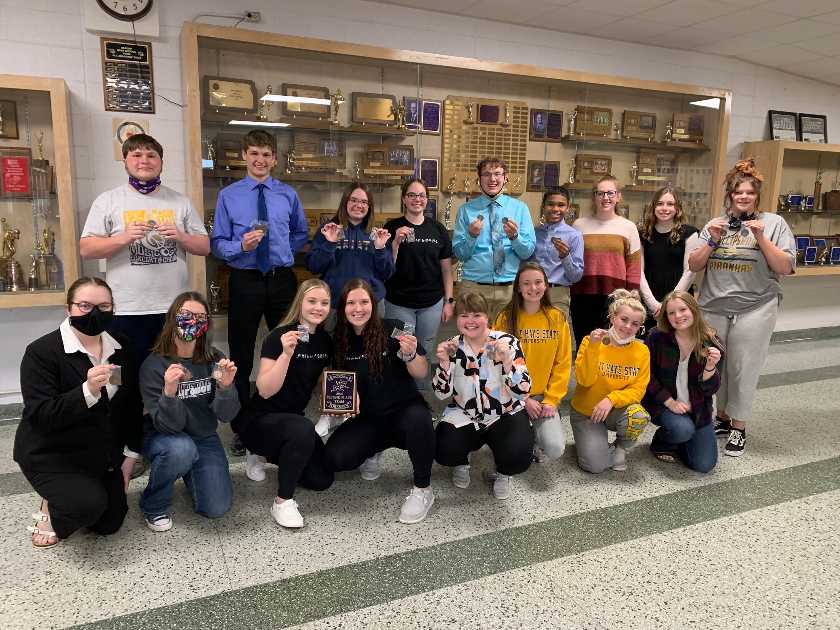 The forensics team traveled to Oakley on Thursday for an in-person forensics touranment. The Panthers finished 2nd as a team.
Here are the individual results:
Nick Schemper placed 1st in Extemp and 1st in Informative.
Jeremy Ford and Theo Keesee placed 1st in IDA.
Zoey Dinkel placed first in Poetry and 3rd in Humorous Solo.
Theo Keesee placed 2nd in Prose.
Jeremy Ford placed 2nd in Poetry.
Jordynn McDiffett placed 2nd in Humorous Solo.
Evea Arment and Jacie Roth placed 2nd in Duet.
Alliyah Bruick and Allee VanKooten placed 4th in IDA.
Harley Glynn and Ben Bennight placed 5th in IDA.
Harley Glynn and Christina Footh placed 5th in Duet.
Corinne Cole placed 5th in Impromptu and 6th in Extemp.
Emilee Cole placed 5th in Informative.
Jacie Roth placed 6th in Prose.
Jordynn McDiffett placed 6th in Informative.
This was the first and last fully in-person tournament of the season for Phillipsburg. This was also the first tournament that allowed team members to watch performances as well. Phillipsburg will wrap up the season at the KSHSAA 3A State Championship on May 1st. The State tournament will be virtual.