/

/

PHS Golf team finishes first at Smith Center Invitational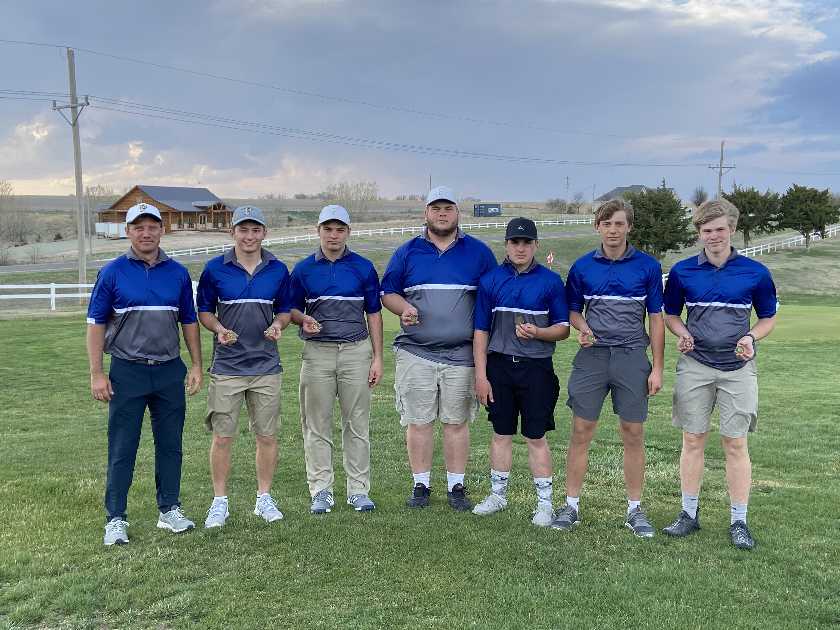 Golf members Coach Keith Sides, Ty Sides, Chase Russell, Andrew Melt, Kale Shelton, Jesse Blackburn and Tyler Davis
The Phillipsburg High School golf team took first at the Smith Center Invitational Golf meet at Smith Center on Tuesday, April 6.
The team was led in placing by senior Ty Sides, who shot an 81 to cinch a first-place finish. Sides was joined by freshman Tyler Davis, who shot a 94 to finish fourth; senior Chase Russell, who shot a 106 to finish 13; freshman Kale Shelton, who shot a 105 to finish 14; freshman Jesse Blackburn, who shot a 106 to finish 15 and senior Andrew Meitl, who shot a 107 to finish 16.
The team placed first with a score of 384, followed by Smith Center 403 and Osborne 430 to round out the top three.