/

/

Pakkebier Contributes for FHSU Track and Field at MIAA Championships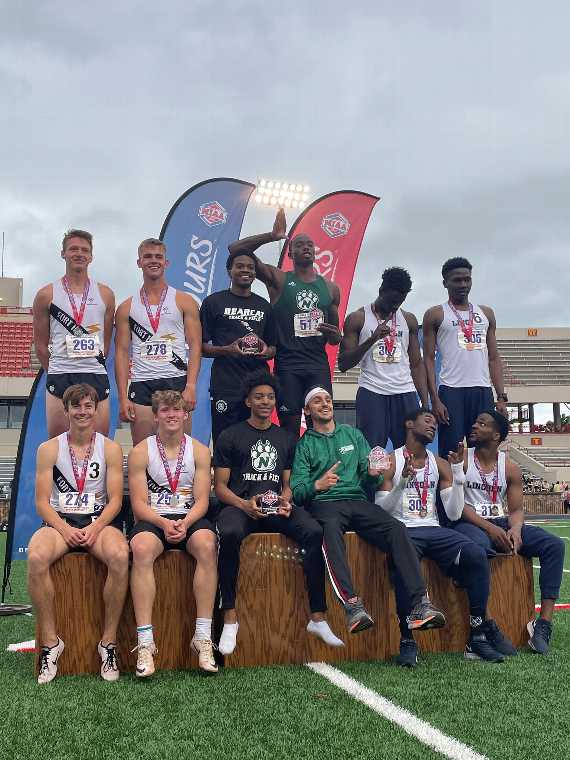 Jack Pakkebier (2nd from left on back row) teamed up with Nolan Churchman, Ethan Lang, and Hayden Albright in the 4x400m relay to finish 2nd for FHSU at the MIAA Championships on Sunday..
The FHSU Men's Track and Field team competed at the MIAA Track and Field Championships at Pittsburg, Kansas, on May 8-9. Local athlete Jack Pakkebier (2018 graduate of Phillipsburg High School) competed in the decathlon and placed 7th. His total event score of 6,456 earned a NCAA DII provisional mark and two points for his team's total. After finishing the decathlon, Pakkebier also ran as part of the 4x400 meter relay team that finished 2nd with a time of 3:13.76.
Click here for the full story from FHSU.