/

/

Phillipsburg High School Graduation held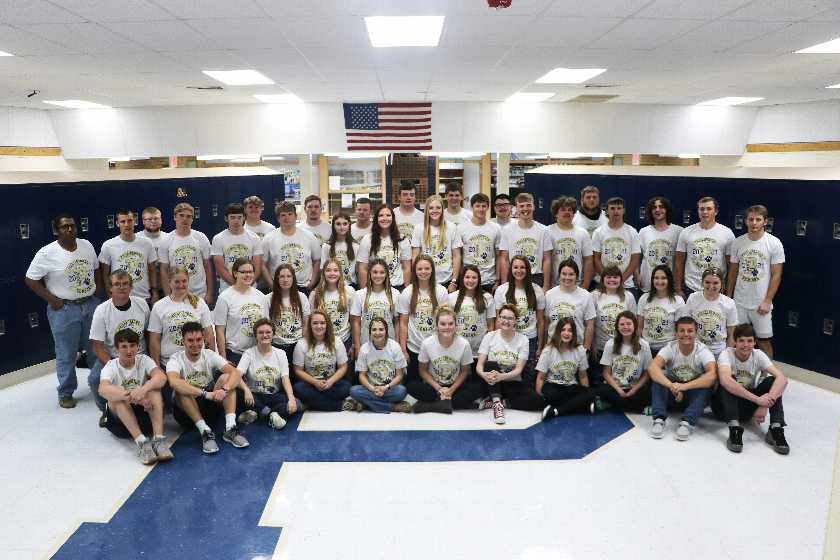 Phillipsburg High School Class of 2021
Phillipsburg High school recognized the completion of high school requirements by 47 seniors at their commencement ceremony on Sunday, May 9 at 2:00 p.m. in the Chuck Newlin Gymnasium.
The ceremony began with the graduates presenting their mothers with flowers to recognize Mother's Day.
The ceremony included recognition of the Jack Aust Citizenship Award, an award named after Jack Aust, a long-time teacher. The award was voted on by the faculty and student body and honored a student who displayed good sportsmanship, respect, reverence, friendliness and pride in the school. This year's recipient was senior Zoey Dinkel, daughter of Jeff and Holly Dinkel.
Principal Todd Bowman then recognized Mayu Tange, a foreign exchange student who resided with Mack and Rachel Martin.
The ceremony also recognized the academic achievements of students who were named Salutatorian and Valedictorian. The Salutatorian was Kay Pakkebier, daughter of Kurt and Kim Pakkebier. The Valedictorians included Kagan Keeten, son of Greg and Tonya Keeten; Collette Kennedy, daughter of Todd and Annette Kennedy; Ethan Leidig, son of Darryl and Jane Leidig and Ty Sides, son of Keith and Robin Sides. The recipients shared about speech about removing their masks and embracing their own identities and destinies.
Following the recognition of Salutatorian and Valedictorians, the class was presented their diplomas by board members Todd Kennedy and Jed Keeten, while faculty member Kendall Fiscus read the names of the graduates.
The choir performed the song, "Be the Light" and the Amendment performed "How They Remember You" to conclude the ceremony.
Class officers for the class of 2021 were President Meredith Jacobs, Vice President Kagan Keeten, Business Manager Evea Arment and Student Council Representatives Ava Schemper and Nathaniel Huntley. Class sponsors were Donna Jarvis and Todd Bowman. The Honor Guard consisted of juniors Brock Buresh and Caitlyn Cheney and junior ushers were Nick Davis, Abby Babcock, Joel Ford and Mady Boydston.