/

/

Golf team finishes fifth in Mid Continent League meet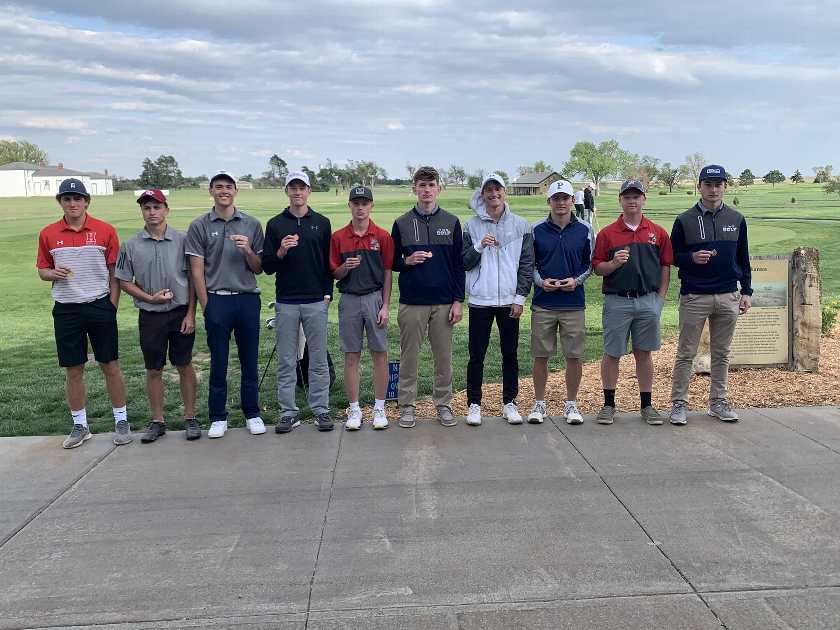 Top ten placers at the Mid Continent League meet. PHS senior Ty Sides (third from right) tied for fifth in the meet.
The PHS golf team traveled to Hays on Thursday, May 13, to participate in the Mid Continent League golf meet.
The Panthers finished fifth as a team with a score of 385. Ellis captured the league title with a score of 364, followed by Hoxie 366, Hill City 367 and Plainville 379 to round out the top five.
The top ten individual players received medals. Individual placers for the Panthers were senior Ty Sides who tied for fifth place with a score of 87.
Other scores for the Panthers were freshman Tyler Davis who finished 12th with a score of 92, senior Chase Russell tied for 20th with a score of 99, junior Kale Shelton ended 32nd with a score of 107 and sophomore Jesse Blackburn tied with senior Andrew Meitl for 37th with a score of 109.
The team will participate in the 3A regional golf meet at Smokey Hill Country Club in Hays on Monday, May 17.