/

/

Betty Murphy (March 25, 1932 - December 12, 2020)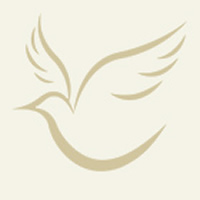 Betty Joan Murphy was born March 25, 1932 in Morrison, CO, the daughter of Joseph G. & O. Grace (Eavis) Friendly. She passed away on December 13, 2020 at the Phillips County Retirement Center in Phillipsburg, KS at the age of 88.
Betty grew up in Selden, KS where she graduated from high school in 1950 as the class valedictorian. After graduation she moved to Ogallala, NE where she worked in the ammunitions plant.
On November 13, 1952, she married Billy D. (Bill) Murphy in Selden, KS. After a short time living there, they moved to Phillipsburg where they raised their family. She worked at the new hospital & assisted Dr. Mary Glassen both there & at her office. Several years later, Betty decided her calling was to become a Cosmetologist. She completed her training at the Academy of Hair Design in Hays, KS. After working for a couple of other establishments, her desire became to own her own salon. After renovations, she opened "Betty's Beauty Shop" as an addition to the family home. The biggest highlight during her career as a cosmetologist was winning a contest sponsored by a supply company & was awarded an all expense paid trip to Italy. She was in business until it became too much physically to continue so she closed up shop & soon after went to work at Tamko Roofing Company.
Betty also was community involved. She was a life member of the V.F.W. Ladies Auxiliary where she was actively involved until her health dictated otherwise. She was also a member of the Agra American Legion Auxiliary, The American Red Cross, Women Civic Organization & both the Girl & Boy Scouts. She & Bill also were volunteers with R.E.A.C.T. in the early years. She also enjoyed bowling for a short time, experimented in golf & played with a local ladies softball team.
They were avid campers & would take the grandkids when possible. After retirement, they were able to travel more to see them.
She was preceded in death by her parents, her husband Billy & all of her in-laws.
She is survived by her four children, daughters; Diana (Blaine) Hanchett of Phillipsburg; Renee (Kevin) Goodwin of New Hampshire, her sons: Ronald Murphy & Rodney (Janice) Murphy of Colorado; 7 grandchildren: Michelle Brown & companion Marvin Fehlman of Phillipsburg, Michael (Isabelle) Johnson of Texas, Taylor Murphy of Colorado, Trevor Goodwin & companion Tobi Robinault, Elise (Ben) Smith, Ainsley Goodwin & Madalyn Goodwin all of New Hampshire; 5 great grandchildren: Caysha (Seth) Toepher, Brody Johnson & Gavin Johnson all of Texas; Brandon (Amber) Barwick & Blake (Carissa) Barwick of Nebraska; a great-great grandson Henry Barwick of Nebraska; 2 step great grandsons, Ricky & Ian Brentson; her brother, Richard (Ann) Friendly of Kansas & several nieces & nephews.
Cremation was chosen. A memorial service will be held at 1:00 p.m. Saturday, May 22, at the Olliff-Boeve Memorial Chapel with Pastor Joel Hiesterman officiating. Inurnment will be in Selden, KS
The family requests, in lieu of flowers, that donations be made to Hospice Services or the Phillips County Hospital Nursing Dept.