/

/

John Wesley Moore (June 14, 1960 - May 11, 2021)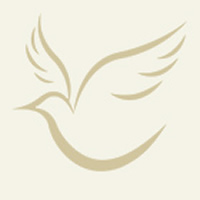 John Wesley Moore passed away on Tuesday, May 11, 2021 in Salina, KS. He was born in Stuttgart, Arkansas on June 14, 1960, the son of Robert & Glenna Moore.
The Moore family moved from Arkansas to Phillipsburg, KS in 1972 as Robert accepted employment with Tamko Roofing Products. John graduated from Phillipsburg High School in 1978 and attended Kansas State University for several semesters before returning to Phillipsburg and working at Tamko. He was the proud father of 3 boys: Joshua, Adam & Cody.
In April 1994, John met Cindy Timmons and on April 25, 1997, John & Cindy were married at their home in Glade. In April 2008, following the closure of Schult Homes, where they were employed, the couple moved to Bennington, KS.
In 2011, John was diagnosed with interstitial lung cancer. John was a K-State football fan, hunting enthusiast and enjoyed watching his wife Cindy train and show her horses.
John successfully graduated from the electronics program at North Central Kansas Area Vocational Technical school on May 11, 2012, earning an associates degree in electronics.
As the interstitial lung disease progressed, John retired to the home.
He was preceded in death by his grandparents and his mother Glenna.
Survivors include his wife Cindy of the home in Bennington; his sons: Joshua of Shawnee, KS, Adam (Kayla) of Phillipsburg and Cody of Phillipsburg; his father, Robert of Phillipsburg, his sister Vivian (Jerry) Meyer of Phillipsburg; his brother Carl (Mashel) Moore of Alma, NE and two granddaughters, Emma Schwenn and Savannah Moore of Phillipsburg.
Cremation was chosen. A memorial service and visitation to celebrate John's life will be held June 19, 2021at from 2:00 to 5:00 p.m. at 39 W. Early Eve Road in Glade and on June 26, 2021 from 11:00 a.m. to 3:00 p.m. at the rodeo arena in Bennington. In Lieu of flowers, the family requests donations to the Bank of Tescott, Salina, KS or to a charity of the donor's choice.
To send a flower arrangement or to plant trees in memory of John Wesley Moore, please click here to visit our Sympathy Store.