/

/

Terry Lynn Gitchel (April 25, 1957 - June 26, 2021)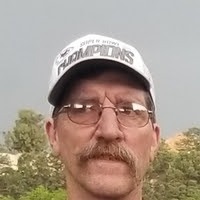 Phillipsburg, KS resident Terry Lynn Gitchel passed away unexpectedly Saturday, June 26, 2021 in Phillips County, KS at the age of 64.
Terry was born April 25, 1957 in Phillipsburg, KS the son of Melvin Roy and Anna Louise (Johnson) Gitchel.
He was united in marriage to Donna Kaye Schumacher on October 23, 1982 in Phillipsburg. She survives.
Other survivors include his three daughters Tara Burnham and husband Robin of Arvada, CO, Karma Steelsmith and husband Ron of Phillipsburg, and Shelby Thomas and husband Andrew of Lawrence, KS; a niece, who was like his daughter, Kimberly Krebs of Atwood, KS; nine grandchildren Kennedy (Burnham) Burris and husband Brian, Wyatt, Tehya, Garyn, and Edwyn Burnham, Kihyna, Kameron, Kymber, and Kendryck Steelsmith; four brothers Ralph, Roy, and Rick and wife Sharolyn all of Phillipsburg and Don of Hays; and three sisters, Merry Reeh of Oberlin, KS, Sandra Johnson and husband Dennis of Agra, KS, and Susan Lacey and husband "Bean" of Kenai, AK.
Funeral services will be 10:30 a.m. Monday, July 5, 2021 in the Olliff-Boeve Memorial Chapel, Phillipsburg. Burial will follow in the Fairview Cemetery, Phillipsburg.
Terry will lie in state from noon until 9 p.m. Saturday and Sunday with the family receiving friends Sunday afternoon from 3 p.m. to 5 p.m. all in the Olliff-Boeve Memorial Chapel, Phillipsburg.
Memorial contributions may be made to the Phillipsburg Little Kids Softball and Baseball Programs or the Phillipsburg High School Amendment.