/

/

Lee Jennings (August 20, 1929 - June 23, 2021)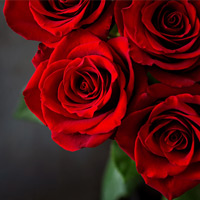 Phillipsburg resident Lee Jennings passed away on Wednesday, June 23, 2021 at the Phillips County Hospital, Phillipsburg, at the age of 91.
He was born August 20, 1929 in Phillipsburg, KS the son of Vernon O. and Allie A. (Blessman) Jennings. He served in the United States Army.
On December 10, 1950 he was united in marriage to Patsy Ann Faulkender. To this union seven children were born: LeAnn, Sandy, Terri, Randy, Connie, Mike, and Stacey.
He was preceded in death by his parents; wife Patsy; son Randy; daughters LeAnn Mollet and Connie Flores; six brothers Owasa, Fred, Leonard, Lorrance, Donald, Ora, and Delvin; and three sisters Francis Maxfield, Dorothy Ostrander, and Ruth Neske.
Survivors include his son Mike Jennings of Phillipsburg; daughters Sandy Goscha of Bartlesville, OK, Terry Kendall of Baldwin City, KS, and Stacey Jennings of Phillipsburg; 10 grandchildren; 19 great grandchildren; and 3 great great grandchildren.
There will be a private family service on Friday morning. The family would like to invite friends to the family home for a time of fellowship with a luncheon being served from noon until 2 p.m. Friday. Interment will be in the Fairview Cemetery, Phillipsburg.
Memorial contributions may be made to the Lee Jennings Memorial Fund.