/

/

Arlen E. Ehm (Aug. 27, 1934 - July 27, 2021)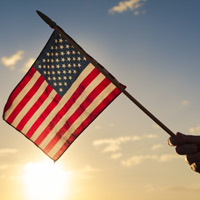 Phillipsburg resident Arlen E. Ehm passed away Tuesday, July 27, 2021 at the Phillips County Retirement Center at the age of 86.
He was born August 27, 1934 in Phillips County, KS the son of John and Anna (Miller) Ehm. He served in the United States Army from 1954 until 1956.
He worked as a petroleum geologist in Alaska for many years.
Arlen was preceded in death by his parents, a brother Loren, and a sister Lavonne Baker.
Survivors include his three children: Kevin and wife Sherri of Anchorage, AL, Kraig and wife Celeste of Laingsburg, MI, and Kim Ross and husband Donald of Clark, MO; two sisters Melba Bentz of Foley, AL; sister-in-law of Lois Ehm of Hutchinson, KS; seven grandchildren; and great grandchildren.
Cremation was planned. A private inurnment will take place at a later date in the Pleasant View (Dixon) Cemetery, Phillips County, KS.
You may view the obituary and guestbook here: https://www.olliffboeve.com/obituary/arlen-ehm