/

/

Lora A. Dettmer (June 24, 1924 - August 01, 2021)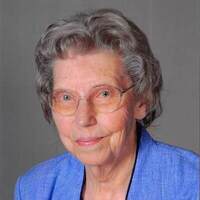 Agra resident, Lora A. Dettmer, passed away August 1, 2021 at the Phillips County Hospital in Phillipsburg at the age of 97.
Survivors include her sons: Craig & wife Janet, Brian & wife Linda of Kensington & Van & wife Carla of Agra; her sister-in-law Irma Brandt; 5 grandchildren & 10 great grandchildren.
Funeral services will be held Thursday, Aug. 5 at 10:30 a.m. in the St. John Lutheran Church, Kensington, with Pastor Lorna Paulus officiating. The service will be streamed live on the Olliff-Boeve Memorial Chapel Facebook page. Burial will follow in the church cemetery.
Visitation will be from 5:00 to 9:00 Tues. & 9:00 to 9:00 Wed. at the Olliff-Boeve Memorial Chapel, Phillipsburg.
Memorial contributions may be made to the church.