/

/

Leland 'Duane' Merklein (June 02, 1935 - August 16, 2021)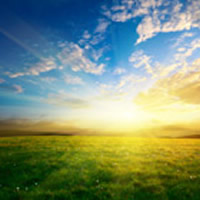 Prairie View resident, Leland "Duane" Merklein, passed away Monday, August 16, 2021, at the Good Samaritan Hospital in Kearney, Nebraska at the age of 86.
He was born June 2, 1935 at the family home near Logan, Kansas, the son of Edwin J. and Freida (Hoffman) Merklein. Duane was baptized on June 16, 1935, and was confirmed in the Emmanuel Lutheran Church on June 19th, 1949. He served in the United States Army before returning home to Kansas to help run the family farm.
Duane was united in marriage to Phyllis A. Stutterheim on July 18, 1958 at Prairie View, Kansas. To this union, five children were born.
Duane was a farmer and loved being able to spend his time working in the field, raising livestock, and traveling to see all of his kids and grandkids. Anyone who was close to Duane knew what he meant when he looked to the sky and said he saw "rain seeds", impending rain. The Weather Channel should have consulted with him first.
Duane enjoyed vacationing when time allowed, and had many memorable trips together with friends and family. On his trips, he enjoyed sampling the local cuisine and couldn't pass up the opportunity to test out the local apple pies. To this day, there was no German food like the food his mom and aunts made.
Those that preceded him in death were his parents Edwin J. and Freida Merklein; infant brother Edwin G. Merklein; brother Norman Merklein; sister Ruth Ann Miller and brother-in-law, Virgil Miller.
Survivors include his wife Phyllis of the home; his children; Susan Warner and husband Charlie of Cimarron, KS, Beth Merklein of Oregon, MO; Matt Merklein and wife Kelly of Dallas, TX; Denise Kaufmann and husband Robb of Southlake, TX and Janna Newman and husband Ryan of Gold Canyon, AZ; 14 grandchildren; Hailey and husband Jake; Emily, Jack, Wyatt, Sam, Zachary, Ian, Cade, Britt, Cort, Tyler, Brynn, Irelyn and Macen; 1 great grandchild, James. He is also survived by his Sister-in-law, Carla Merklein of Alma, Nebraska, and Brother-in-law, Keith Stutterheim and his wife Marie of Weston, MO; along with many nieces and nephews.
Funeral services will be held on Saturday, August 21, 2021 at 10:30 a.m. in the Emmanuel Evangelical Lutheran Church in Stuttgart, KS with Pastor Lee Bennight officiating. The services will be streamed live on the Olliff-Boeve Memorial Chapel Facebook page. Burial will follow in the Emmanuel Evangelical Lutheran Cemetery, Stuttgart.
Mr. Merklein will lie in state from noon until 9 p.m. Thursday and 9 a.m. to 9 p.m. Friday at the Olliff-Boeve Memorial Chapel, Phillipsburg. The family will receive friends from 7 p.m. until 8:30 p.m. Friday evening for visitation in the funeral chapel.
Memorial contributions may be made to the Emmanuel Evangelical Lutheran Church or the Phillips County Hospital.