/

/

Cory Jay Munyon (August 22, 1982 - August 18, 2021)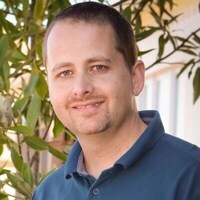 Former Phillipsburg resident, Cory Jay Munyon, passed away on August 18, 2021 in Jackson, MS at the age of 38. He was born August 22, 1982 in Phillipsburg the son of Deborah Schultz and Stan Munyon.
Survivors include his wife Mae; his children Morgan and Ava Munyon, Hazel Hayes & Elijah Moppins; mother, Deborah Schultz and husband Stan, his father, Stan Munyon & wife Kim; his brothers Matthew & Michael Wisner; his step-brother Alex Beim; his step-sisters Lauren Doherty & Leah Russell; his grandparents Tenis & Jo Pakkebier.
Funeral services will be held Thursday, August 26 at 2:00 p.m. in the United Methodist Church, Phillipsburg, with Pastor Blake Stanwood officiating. The service will be streamed live on the Olliff-Boeve Memorial Chapel Facebook page. Burial will follow in the Fairview Cemetery.
Visitation will be from noon to 9:00 Tuesday & 9:00 to 9:00 Wednesday at the funeral home.
Memorial contributions may be made to the Cory Munyon's Children's Education Fund.
To send a flower arrangement or to plant trees in memory of Cory Jay Munyon, please click here to visit our Sympathy Store.
SERVICES
Funeral Service
Thursday, August 26, 2021
2:00 PM
United Methodist Church
593 3rd Street
Phillipsburg, Kansas 67661