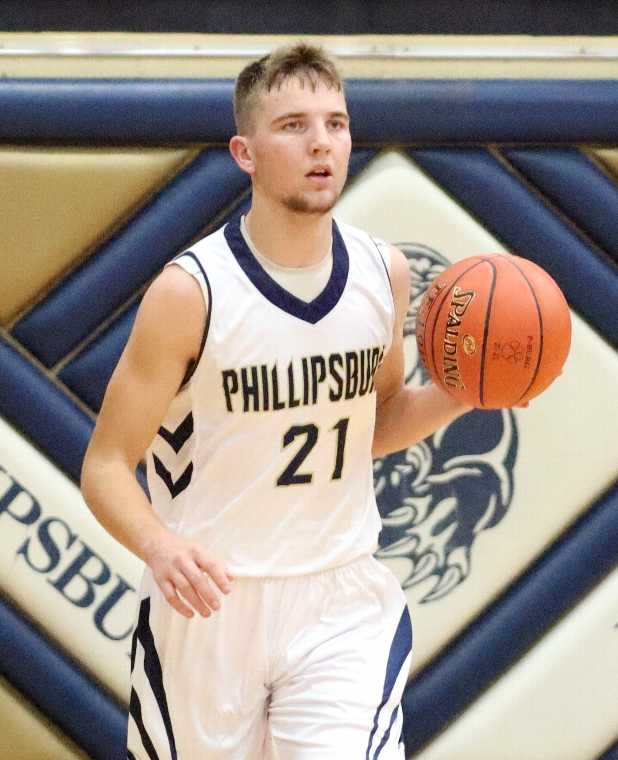 Senior Joel Ford brings the ball up the court in Friday, Dec. 3 home match up against Oakley. The Panthers prevailed in the contest 49-48.
On Friday Dec. 3, the Lady Panthers kicked off their basketball season by facing the Oakley Plainsmen. The Lady Panthers started off strong and scored a total of 38 points in the first half. They continued their lead throughout the game and won the game 68-43. Junior Taryn Sides led the team by scoring a total of 39 points, 10 rebounds and three assists throughout the game. Senior Abby Babcock was also close to a double double with 8 points and 12 rebounds.
Following the girls' game, the boys took the floor and ultimately defeated the Plainsmen in a seesaw battle 49-48. Senior Joel Ford led in rebounds with a total of 8 while juniors Ethan Miller and Julius Stutterheim led in shooting with 11 points each.
This week, the Panthers will be competing in the Amos Morris tournament in Russell. Both the boys and girls kick off play on Tuesday, Dec. 7 with the girls at 3p.m. and the boys following at 4:45 at Russell High School.