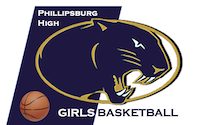 The Lady Panthers finished the MCL tournament in second place following a 52-46 loss to TMP in the championship game on Saturday, Jan. 22 in Plainville. After being down 16-28 at the half, the Panthers mounted a comeback in the second half to tie the game in the fourth.
With less than two minutes on the clock, the Monarchs would convert some timely free throws to regain the lead. Though the Panthers had several shot attempts, they failed to convert. The Panthers outscored the Monarch in the second half 30-24, but it wasn't enough to overcome the first half deficit.
Leading the way for the Panthers was junior Taryn Sides with 25 points, 16 rebounds, 2 assists and 2 steals. Also in double figures for the Panthers was senior Abby Babcock with 11 points. Babcock also contributed 8 board, 1 steal and 2 blocks. Pulling down 8 boards for the Panthers was freshman Brynn Billings.
The Panthers advanced to the championship game after defeating Russell 55-42 in the semi-final matchup on Friday, Jan. 21. The Panthers jumped out to an early lead in the first quarter scoring 19 while holding Russell to 8. The Panther kept tallying points in the second adding 17 more to go into halftime with a 36-20 lead.
In the second half, the Broncos would close the gap slightly by outscoring the Panthers 22-19.
The Panthers had four players in double figures and were led in scoring by Billings with 13, followed by juniors Trinitti Gross with 12, Sides with 10 and Jaelyn Miller with 10. Sides led the team in rebounds with 10, assists with 6 and steals with 6. Freshman Kayla Jacobs also contributed 7 boards for the Panthers.
The Panthers will host Hoisington for a non-league game on Tuesday, Jan. 25.