/

/

Roger Leon Grammon (July 5, 1954 - January 24, 2022)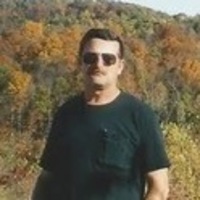 Logan resident, Roger L. Grammon passed away Monday, January 24, 2022 at the Logan Manor in Logan, KS at the age of 67.
He was born July 5, 1954 in Smith Center, Kansas the son of Keith and Velda (Campbell) Grammon.
Survivors include his three sons Wayne and wife Valorie of Hays, KS, Gregory and wife Shannon of Russell, KS, and Ward Grammon of Phillipsburg, KS; two brothers Paul and wife Deb of Logan, KS and Larry and wife Rose of Myrtle Creek, OR; a sister Beverly Hockman and husband Robert of Salina, KS; and four grandchildren Kendra, Janelle, Aaron, and Akira.
Cremation was planned. A memorial service will be this Wednesday, January 26th at 2:00 p.m. in the Logan Funeral Home, Logan, KS with Pastor Troy Buss officiating. The services will be streamed live on the Olliff-Boeve Memorial Chapel Facebook page.
The family will receive friends following the service at the funeral chapel.
Memorial contributions may be made to the Logan Manor.
Logan Funeral Home, 102 E. Church Street, Logan, KS 67646 is in charge of arrangements.
SERVICES
Memorial Service
Wednesday, January 26, 2022
2:00 PM
Logan Funeral Home
102 E. Church Street
Logan, Kansas 67646