/

/

Timothy Paul Cox 9July 16, 1960 - January 31, 2022)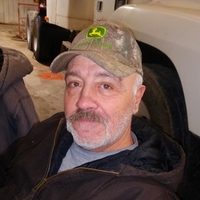 Timothy Paul Cox was born in Longmont, Colorado, on July 16, 1960 and passed away at home in Almena, Kansas, on January 31, 2022. He attended school in Long Island, Kansas and graduated from Hoxie High School in 1978. He served in the Kansas National Guard for one year and then joined The United States Army active duty for 6 years. He was stationed in Germany, Kentucky and Fort Carson, Colorado.
Tim married Patricia Marie Gloodt on June 5, 1993 and to this union was born a son, Tyler Paul. Patricia passed away in 2014. Tim worked in a variety of positions. He particularly enjoyed trucking and helping out those in need.
Survivors include his son, Tyler of North Dakota; his mother, Judy Walker of Colorado; his father Paul Cox and wife Su Cox of Long Island his siblings Terry (Linda) Cox, Todd (Korinne) Cox, Julie (Chad) Iverson, all of Colorado and Ron (Suz) Cox of Texas.
Funeral services will be held at 10:00 a.m. Saturday, February 5, 2022 at the Long Island United Methodist Church, Long Island, KS with Pastor Kirk Kasson officiating. Burial with military honors conducted by the Roy C. Goodrich American Legion Post No. 304, Long Island, KS will follow in the Long Island Cemetery. The casket will remain closed.

Memorial contributions may be made to the Timothy P. Cox Memorial Fund to be designated at a later time.

Olliff-Boeve Memorial Chapel, Phillipsburg, is in charge of arrangements.
SERVICES
Funeral Service
Saturday, February 5, 2022
10:00 AM
Long Island United Methodist Church
554 Washington Street
Long Island, KS 67647