/

/

2022 KSHSAA OSCAR STAUFFER AWARDS ANNOUNCED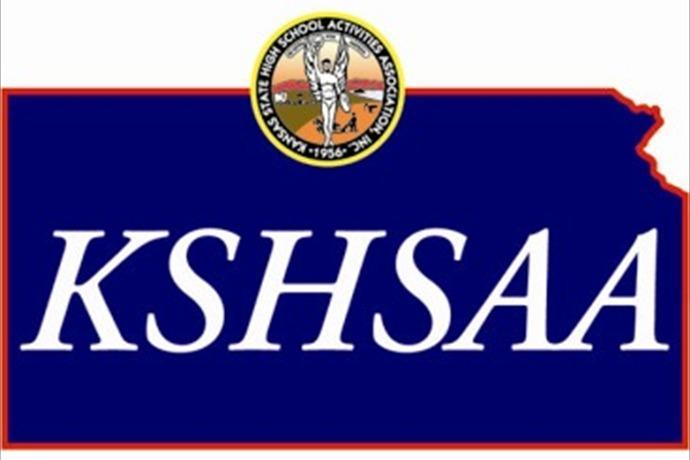 TOPEKA, Kan. - The KSHSAA is pleased to announce the selection of Dustin Armbuster and Charles Chaney as the 2022 Oscar Stauffer Award recipients. Armbuster has been dubbed the Sportscaster of the Year and Chaney, as the Sportswriter of the Year.
Dustin Armbruster graduated from WaKeeney-Trego Community High School in 2000 and obtained a degree in Information Networking and telecommunications in 2004 from Fort Hays State University. While at FHSU, Arm­bruster provided play-by-play, color commentary and was a host of the Scoreboard Show for Eagle Radio. Follow­ing graduation, Armbruster worked for a cluster of stations in Oberlin, KS/McCook, NE as a play-by-play announc­er before finding his way back to Eagle Radio in Hays in 2005.
Armbruster has been with Eagle Radio in Hays since July of 2005. He currently is the operations manager, program director for KKQY, hosts "The Bull Morning Show" on 101.9 FM, provides play-by-play for Hays High School broadcasts and color commentary for Eagle's broadcasts of Fort Hays State University football and basketball. He also provides content for the sports section of Hays Post and handles commercial production. Armbruster also pre­viously worked in the sales department for a period of ten years.
Dustin has previously been honored for his on-air work by the Kansas Association of Broadcasters in multiple cate­gories, including play-by-play, DJ personality, and sportscast. He was the 2013 winner of the Oscar Stauffer Sports­caster of the Year award.
Armbruster has been married to his wife Wendy since 2004. They have three daughters, a sophomore in college, a seventh grader, and a fourth grader.
Sportswriter of the Year award winner, Charles Chaney has served as the Butler County Times-Gazette's sports edi­tor since August 2019 and covers eleven area schools: Andover, Andover Central, Augusta, Berean Academy, Bluestem, Circle, Douglass, El Dorado, Flinthills, Remington and Rose Hill.
Prior to working at the Butler County Times-Gazette, Charles worked as a freelancer for multiple publications, in­cluding the Wichita Eagle. In the summer, he helps develop website and social media content for FC Wichita, a semi-professional soccer team in Wichita.
Originally from Guthrie, Oklahoma, Charles found his love for sports writing in college and put the pen to paper writing for a local website, the Guthrie News Page, covering his high school's run to a state football championship. He then moved to Oklahoma City and moved his focus to covering the NBA, where he spent more than 10 seasons covering the league. His work has been seen in the Washington Post, Yahoo Sports and on ESPN.
Charles has covered sports across the country and after eventually landing in Wichita, he immediately made his footprint on the local sports scene as a sports official. His knowledge of the rulebook allows him to see the game from a different light from his colleagues.
During his time at the Butler County Times-Gazette, Charles has covered the Kansas Jayhawk Community College Conference (KJCCC) and national championships for the NJCAA. He has been privileged to cover multiple state championship games and more than 150 student-athletes moving on to pursue athletics in college.