/

/

Richard (Dick) Joe Simmonds (December 15, 1948 - March 28, 2022)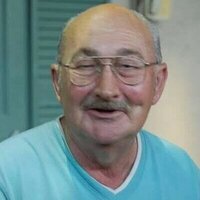 Richard (Dick) Joe Simmonds (73) passed away March 28th, 2022 surrounded by family at McKee Medical Center in Loveland, CO. He was born December 15, 1948 the son of Albert and Agnes Simmonds in Kensington, KS. He married the love of his life, Frances (Monzon) Simmonds in 1967 and they eventually settled in Loveland, CO where they raised their family. They celebrated 54 years of marriage on November 3rd of last year. He loved his family and extended family and enjoyed spending time with them.
In addition to his parents, Richard was predeceased by his siblings Alberta, George, Von, Jerry, Rex, Kenneth, Linden, and Jimmy. Surviving in addition to his wife, Frances Monzon Simmonds are his son, Todd Simmonds (Jimmy) of Denver, daughters, Vicki Martin (Rhon) of Loveland, and Kristie McGinnis (Todd) of Loveland. Five grandchildren, Kelsi Martin-Van Ort (Tony), Rhondy Martin, Tanner McGinnis, Tucker McGinnis, and Braydi Martin. In addition, great grandsons Remi Van Ort and Arri Van Ort and many nieces and nephews.
A service will be held on Wednesday, April 6th at Viegut Funeral Home located at 1616 N Lincoln Ave, Loveland, CO. Another service will be held at Olliff-Boeve Memorial Chapel on Saturday, April 9th at 10 a.m. in Phillipsburg, Kansas. Burial will follow at the Agra Cemetery in Agra, KS.
Mr. Simmonds will lie in-state from 9 a.m. to 9 p.m. on Friday April 8th at Olliff-Boeve Memorial Chapel in Phillipsburg, KS.
SERVICES
Funeral Service
Saturday, April 9, 2022
10:00 AM
Olliff-Boeve Memorial Chapel
1115 2nd Street
Phillipsburg, Kansas 67661