/

/

Hollie Lynn Kendall (Feb. 21, 1973-April 14, 2022)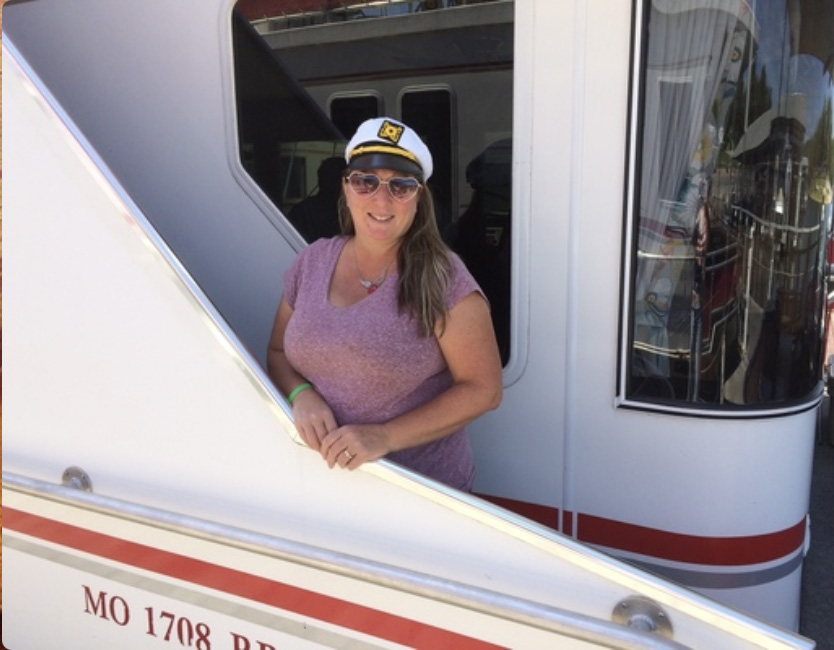 Hollie Lynn (Rumbaugh) Kendall was born on February 21, 1973, in Norton, Ks to Dennis Lee and Carolyn Ann (Wilson) Rumbaugh. She passed from this life in Phillips County on April 14, 2022, at the age of 49 years.
Hollie and Dustin Allen Kendall were married December 11, 2013, in Las Vegas. Family and friends joined them to witness the wedding ceremony and their joy. Although no children were added to this union, they were often surrounded by children that came to the farm, or that adopted them as aunt and uncle. Hollie often invited children out to the farm to work with them and the horses or other animals. She loved her animals and rescued as many as she could. Probably more than Dustin knew about if truth be told!
Hollie packed a lot of living into her short 49 years. She was baptized in the First Christian Church of Phillipsburg in 1985, where she was raised and attended youth group as she got older. Hollie learned to tap dance and later did ballet, which allowed her to dance in The Nutcracker at Phillipsburg High School in 1979. She took singing lessons, was active in Amendment in high school, played in the band and was a Pacer. She was inducted into the National Honor Society and had the privilege to be FFA Sweetheart one of her high school years. Hollie graduated from Phillipsburg High School in 1991, and two years later graduated from Fort Hays University with an Associate Degree in Secretarial Administration.
Hollie enjoyed helping her parents in the Circle D Western Store they owned in Phillipsburg. She later worked for Kyle Railroad when she returned from college. They went through a layoff and Hollie started with the Phillips County Appraisers office. She also worked for NexTec and as a para for Northern Valley Schools. She especially loved working with the kids at school. Hollie often mentioned Her Kids from school and would talk about their latest projects or the rabbit or hamster or current pet in the classroom.
Hollie grew up with horses and was excited when she won the title of Rodeo Queen in 1989. That was after she started performing with the Prairie Duster Drill Team in 1986, in which she remained a member until they disbanded 30 plus years later. The precision drill team was a passion that Hollie shared with the other members of Prairie Dusters and was proud of the military pass-through they did in honor of the U.S. veterans and the Star Spangled Banner.
Phillips County 4-H played a big part in Hollie's life starting from when she was a young child and through her teenage years. Later she and her sister Jennie held petting zoos at 4-H fairs. This led Hollie back into 4-H, but this time as an adult volunteer. She had won the 4-H Grand Champion at the Kansas State Fair in 1992 with her collie, Bishop; it was an easy decision for Hollie to work with the Phillips County 4-H kids, specifically with the dog program, in dog obedience and showmanship training. This soon became another passion for Hollie. And once again, those kids were loved by Hollie, and she would do anything for the kids to help them with their dogs or let a child use one of her dogs.
Hollie is survived by husband, Dustin, of the home; mother, Carolyn Rumbaugh, Phillipsburg; sister, Jennie Christensen, Phillipsburg, and nephew Eric, Hays; brother Bruce and wife Shawnda, and nephews Rance, Callen and Daniel, all of Hays; father- and mother-in-law Cliff and Marlene Kendall, Phillipsburg; brothers-in-law Weston Kendall, and nieces Nevaeh and Brookelinn Kendall, Odessa, Mo., Westley and wife Kari Kendall, and nephews Carter Kendall and Jackson Irwin, and nieces Reagan and Braelynn Kendall, all of Phillipsburg, and Isaac Kendall, Valeda, Ks.; and numerous aunts, uncles and cousins that were very dear to her heart. Hollie shared a special bond with her uncle, Robin Wilson of Hays, that lived with them for a while when they were growing up; and she and Dustin's uncle, Loa Allen of Hollister, Calif., made an instant connection when they first met and he took her horseback riding on a California beach.
Preceding Hollie in death were her father, Dennis L. Rumbaugh; an infant sister, Suzanne Rumbaugh; niece, Kelsie LaRue, her grandparents, and an uncle.
Hollie had a lot of close friends and family. She always considered childhood friends Todd, Mark and Randy Osborne as her brothers, especially as they continued their friendships and never lost touch.
Hollie was known for her caring personality. Nurturing others came natural for her, whether it was with people of any age, or animals needing a home. She was good at sharing her thoughts through poems, and the family requested this one special poem she wrote in high school to be shared.
Funeral services will be held at 10:30 a.m. Tuesday, April 19, 2022 at the Huck Boyd Community Center in Phillipsburg with Pastor Brant Rice officiating. The services will be streamed live on the Olliff-Boeve Memorial Chapel Facebook page. Interment will follow in the Fairview Cemetery, Phillipsburg.
Hollie will be in state from noon until 9 p.m. Sunday and 9 a.m. to 9 p.m. on Monday in the Olliff-Boeve Memorial Chapel, Phillipsburg with the family receiving friends Monday evening from 6:00 p.m. until 7:00 p.m. at the funeral chapel.
In lieu of flowers memorial contributions are suggested to the Phillips County 4-H Dog Project or the Library Fund at Northern Valley Schools.
Funeral Service
Tuesday, April 19, 2022, 10:30 AM
Huck Boyd Community Center, 860 Park Street, Phillipsburg, Kansas 67661