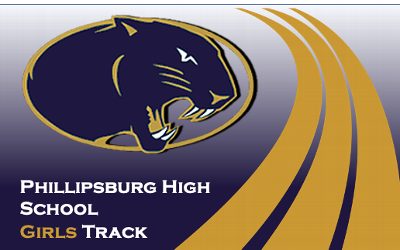 The PHS girls' track team scored 62 points to place 4th at the Colby Invitational on May 6th. Leading the way for the Panthers was Heather Schemper who won the 200m run in the time of 26.65 just ahead of teammate Taryn Sides who finished second with a time of 27.34. Schemper also won the 400m run with a time of 1:00.68. Abby Babcock placed 5th in that event.
In the distance races, freshman Elli Velardes scored for Phillipsburg with a third-place finish in the 1600m run in 6:20.07.
The Phillipsburg girls continue to put together strong relay teams as the 4x100 meter team of Sides, Trinitti Gross, Babcock, and Schemper won the event in the time of 51.7. The same line-up combined to run a 4:15.46 in the 4x400 meter relay to win by a seven second margin over Ulysses who finished second.
The only field event to score for the Panthers was in the shot put where Austin Dierking threw 35' 10" to take third.
The Panthers head to Smith Center for the MCL meet on Thursday, May 12.