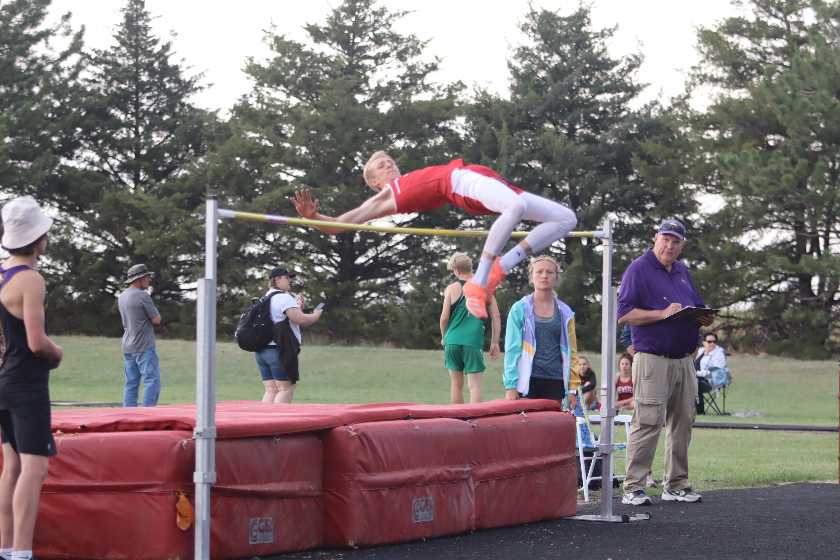 Kylor Hogan wins the high jump at the WKLL meet on May 12
Kylor Hogan was the first state qualifier of the day jumping 6'0 in the High Jump which tied him for second place. Josh Uhland also placed 6thhigh jump. In the Triple Jump, Kylor placed 1st jumping a personal record of 42'3" qualifying for state in a second event.
Dylan VanLaeys placed 3rd in the Triple Jump qualifying for state. Dylan also qualified in the Javelin placing 3rd with a throw of 162'10" and placed 3rd in Discus with a toss of 141'11"
Rounding out the group of boy qualifiers was Sam Pinkerton in the 1600 m run. Sam ran a 4:59.28 mile to place 4th and qualifier for state track and field competition.
Cydnee Rider is the only girl to qualify for state track and field this year. Cydnee placed 3rd in the 300 m Hurdles to qualify for state.