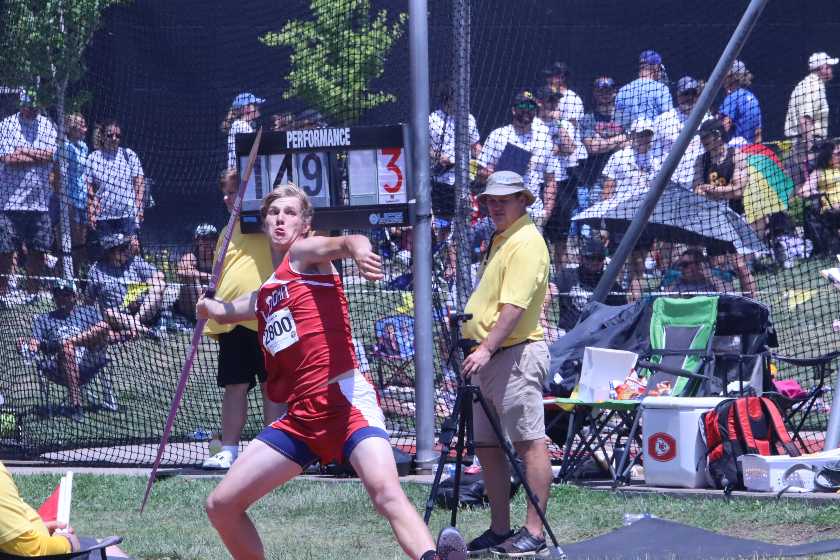 Senior Dylan Van Laeys competes in the javelin. He placed 4th. (Photo by Chris Delimont)
Three boys and one girl from Logan High School competed at the KSHSAA 1A State Track Meet on Memorial Day Weekend at Cessna Stadium in Wichita, Kansas. For the boys, senior Dylan Van Laeys was Logan's top finisher as he threw 138-0 feet on his first attempt in the discus to place 4th. Van Laeys also medaled in the javelin by placing 8th with a distance of 170-0 feet. Van Laeys competed in the triple jump as well and finished 15th with a mark of 38-10.25.
Senior Kylor Hogan was Logan's other medalist as he cleared 6-02 feet in the high jump to finish 8th. Hogan also competed in the triple jump and finished 11th with a distance of 40-07.75.
Senior Sam Pinkerton ran the 1600m for Logan in the time of 5:02.74 to finish 13th.
For the girls, sophomore Cydnee Rider competed in the 300m hurdles and placed 13th with a time of 52.22.