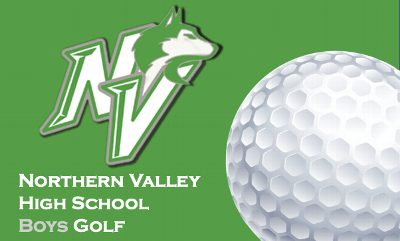 The Husky Golf Team finished out the season with an 11th place finish at the State Tournament in Hesston. The weather was able to hold out through all of the first day of the competition bringing cooler temperatures but no rain. The rain started that evening and never let up leading to the second day being canceled and scores for the first day represented the medals.
Senior Bailey Sides led the way one last time with an 87 for 16th place. Sophomore Brody Preston and Junior Foster Brands both shot a 106 tying for 70th. Senior Eric Loya in his final action shot a 107 for 72nd. Sophomore Jason Cox shot a 123 for 86th and Freshman Robert Vsetecka shot a 126 for 87th.
While the team was disappointed in not shooting better through the 18 holes played, the members of the team that made the state competition last year all shot better this year. Bailey Sides for the second year in a row ended his year with a 16th place finish.
Hutchinson Central Christian took home the championship with Centralia taking home the Runner-up and Rawlins County taking third place.
Overall, the team had a very good season and each golfer showed growth throughout the year. The Huskies had a lot of fun throughout the season and look to continue to get better in the coming season.
Northern Valley High School Boys Golf Stories: (4)