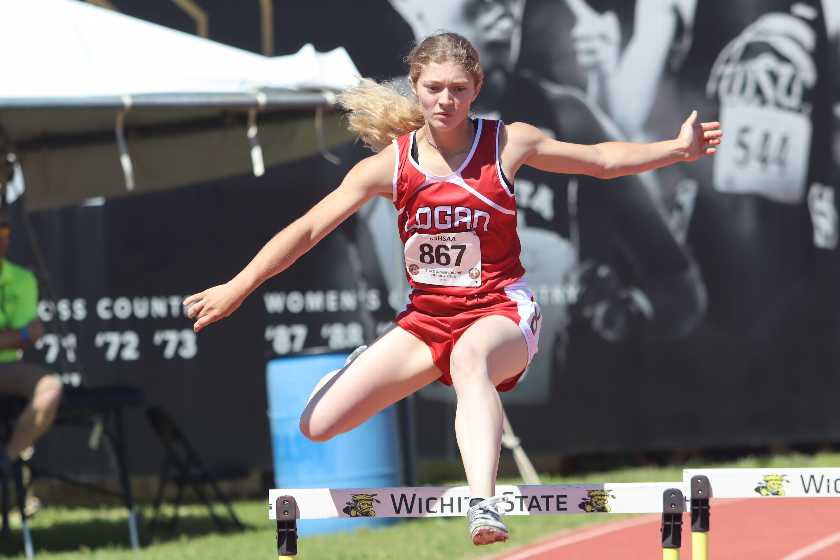 Sophomore Cydnee Rider competes in the 300 hurdles at the state meet
Four Logan High School track atheletes concluded their season at the state track meet in Wichita on Friday, May 27 and Saturday, May 28.
On the girls' side, sophomore Cydnee Ryder competed in the 300M hurdles. Ryder ran a time of 52.22 to finish 14 in the prelims. Ryder did not make it to the finals.
On the boys' side, three athletes competed. Senior Dylan Van Laeys competed in the discus. He threw 138' to place eighth in the competition. Van Laeys also competed in the javelin where he threw 170' to finished fourth. The final event for Van Laeys was the triple jump where he 38'10.25". He did not make finals in the triple jump.
Senior Sam Pinkerton compted in the 1600M run. Pinkerton logged a time of 5:02.74 to finish 13.
The final competitor for Logan was senior Kylor Hogan who compted in the triple jump and the high jump. In the triple jump, Hogan's best jump was 40'7.75". He did not make the finals in the triple jump. In the high jump, however, Hogan cleared 6'2" which placed him eighth.