/

/

Dustin Norris (May 6, 2000 - June 11, 2022)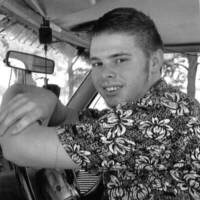 Logan resident, Dustin M. Norris, passed away June 11, 2022 in Norton County at the age of 22. He was born May 6, 2000 in Farmington, MO.
Survivors include his father & step-mother, Todd & Jennifer Norris of Logan; his mother, Theresa Miller of Peadmont, MO; his sisters, Aletha Harmon and Lana Minks of Logan; his brothers, David & Darren Miller of Peadmont, MO; grandparents; Dennis Norris of Logan, Genie & Russ Brazell of Augusta, KS & Dreama Martinez of San Antonio, TX.
Cremation was chosen. A Memorial Service will be held Tuesday, June 21 at 11:00 a.m. in the Norton Christian Church with Pastor Nate Hagen officiating. The service will be streamed live on the Olliff-Boeve Memorial Chapel Facebook page. The family will greet friends from 10:00 a.m. until service time.
Memorial contributions may be made to the Dustin Norris Memorial Fund.
SERVICES
Memorial Service
Tuesday, June 21, 2022
11:00 AM
Norton First Christian Church
208 N. Kansas Ave.
Norton, Kansas 67654