/

/

Logan FFA holds new 'Ladies Night Out' event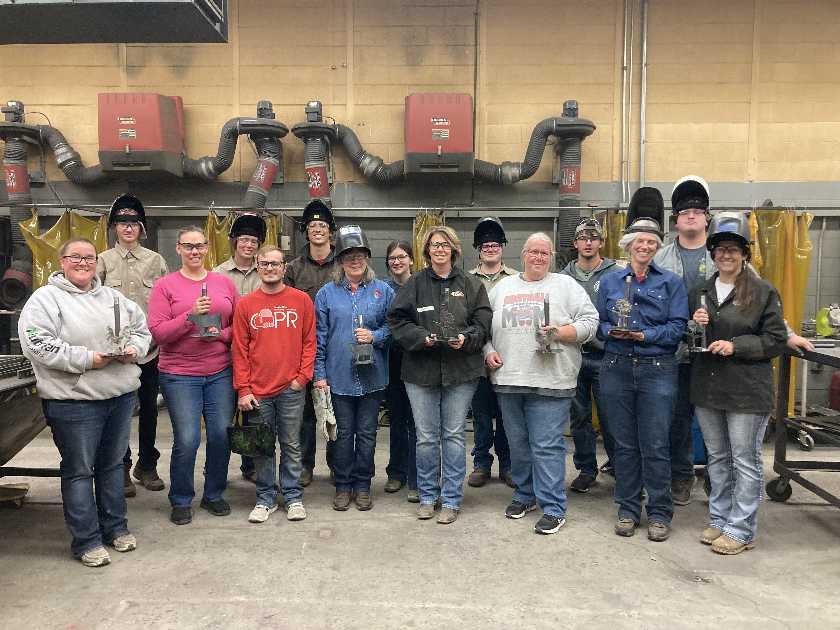 Back Row: Left to Right: Cameron Morgan, Mara Kats, Kaden Graham, Brooke Wiltfong, Dylan McClurg, Karson Gottschalk, and Hayden Gottstine Front Row: Left to Right: Kim Ellenberger, Lynette Ehm, Jesse McClurg, Tammy Girard, Anissa Kats, Lisa Uhland,
The Logan FFA welding students held their 1st Annual Ladies Night Out welding class November 10, 2022. Seven welding students became teachers for the evening to teach eight ladies that signed up for the course. The students helped serve supper, and then a short safety presentation was given. The students paired up with the ladies and started learning how to weld with the MIG welders. Once they were comfortable, they started doing their paper towel holder project. Each lady made their paper towel holder. Once they finished, they could practice stick welding and cut with the plasma cutter. The students had a great time teaching the ladies the basics of welding. It was an excellent opportunity for the students to meet people from the community and to put their welding skills and knowledge to good use by teaching someone else. It was a great evening for both the students and the ladies that attended the class.