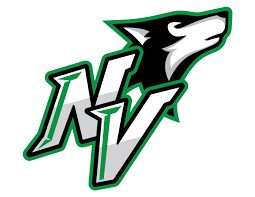 The Northern Valley Huskies hit the road to play a district game with the Tri-plains/Brewster Titans on Tuesday, Jan. 17. The games were moved up and the JV games were canceled to get the games in and the Huskies back home before winter storms hit. The Titans immediately had a bench technical for incorrect player information in the official scorebook. Braxton Cox started the game with two made free throws and the Lady Huskies led for the entire 32 minutes of action.
The Lady Huskies came out with intensity and pressure that the Lady Titans were not able to answer. The Lady Huskies took a 36-8 lead into the half that would end in a 59-23 victory. Freshman Audrey Bina had a career-high 17 points with 13 rebounds to lead the Huskies in both categories. Juniors Mary Baird and Braxton Cox each had 11 points. Sophomore Delaney Sides also had a good game with 8 points.
The large margin allowed for multiple players that primarily play JV to get Varsity minutes in the game, playing the entire 4th quarter. The Lady Huskies' next game is at home against the Weskan Coyotes on Friday, January 20.
Scoring for the Huskies: Audrey Bina- 17, Mary Baird- 11, Braxton Cox- 11, Delaney Sides- 8, Austyn Cox- 4, Haley Hansen- 4, Shaylee Vsetecka- 2, Brookelyn Schurman- 2