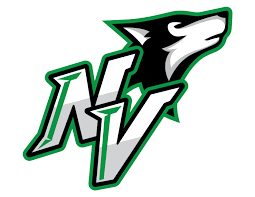 The Northern Valley Lady Huskies took on the Stockton Tigers in a night of varsity only action on January 24.
The Lady Huskies started off slow, then had a nice 9-0 run in the first quarter before the Tigers began to claw their way back into the game. The Huskies did not play very well through the rest of the first half but stayed in the game with free throws and solid defense and went into halftime down 20-21.
The second half proved to be a whole other ball game. The Lady Huskies came out fired up and ready to play up to their abilities. Despite the continued pressure that the Tigers were able to apply, the Lady Huskies began to get the lid off of the hoop and continually find quality shots. The Huskies outscored the Tigers 17-8 in the third quarter and 19-15 in the fourth quarter to take the game.
Leading the way for the Lady Huskies was Mary Baird with her best game of the season with a 22 point and 11 rebound performance. Shaylee Vsetecka added 11 and Austyn Cox had 10 points to add to the balanced scoring of the Huskies.
The Lady Huskies will travel to Ransom to take on the Western Plains/Healy Bobcats on Friday January 27 as their last game before the WKLL Tournament the following week.