/

/

Northern Valley Middle School competes in first Scholar's Bowl meet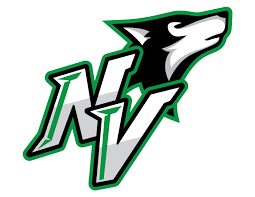 On Monday, January 30, the Northern Valley Middle School Scholars Bowl team competed in their first meet at Smith Center.
This tournament was divided into a 7th and 8th grade Round-Robin competition.
The following students competed on the 8th grade team: Jordyn Cox, Iris Schemper, Jaycee Gebhard, Conner David, Trinity King, and Trista Smith.
The 7th grade team was comprised of Griffin McKinney, Josie Nech, Haedyn Cox, Malikiah Hitt, Taiton Thalheim, and Peter Towne.
The 8th grade team did not place, but gained experience needed to apply to our League meet in February.
Jordyn Cox and Iris Schemper lead their team with 90 points each, followed by Conner David with 60 points, and Jaycee Gebhard with 40 points.
The 7th grade team was awarded 2nd place, losing only to TMP. The top 3 point leaders for the 7th graders were Griffin McKinney with 360 points, Josie Nech with 90 points, and Hayden Cox with 30 points.
Our teams will travel to the League tournament on February 15th hosted by Western Plains.
Northern Valley Middle School Stories: (4)