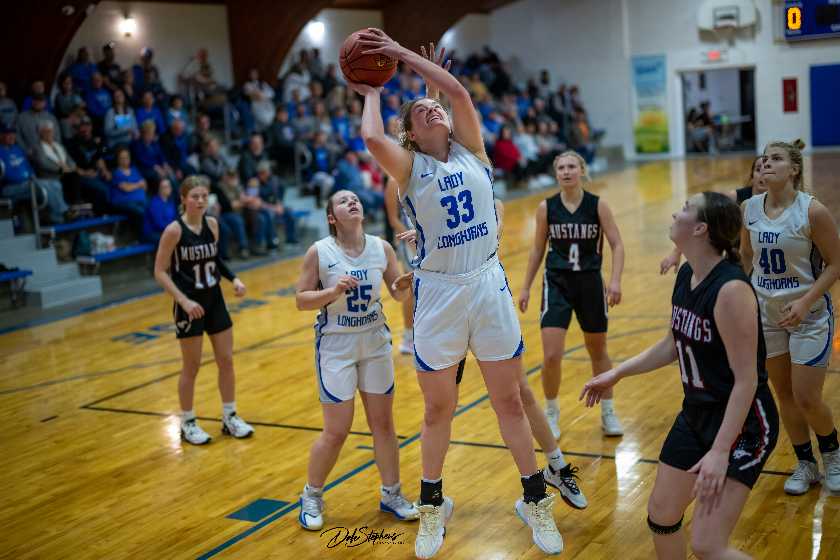 Senior, Toree Slavik, goes up for two versus the Mustangs Friday evening. Photo by Dale Stephens
The Thunder Ridge Longhorns took on Sylvan-Lucas, Friday, February 3rd, at home. The girls' team had an exciting, nail-biting victory over Sylvan-Lucas. Their final score was 54-50! The boys' varsity team also kept us on our toes, as they fought another close battle. However, the boys were also able to bring home a win for the Longhorn basketball teams, as they won 55-52 against the Mustangs!
The Thunder Ridge Longhorns take on Logan away on Tuesday, February 7th.
Thunder Ridge High School Boys Basketball Stories: (6)