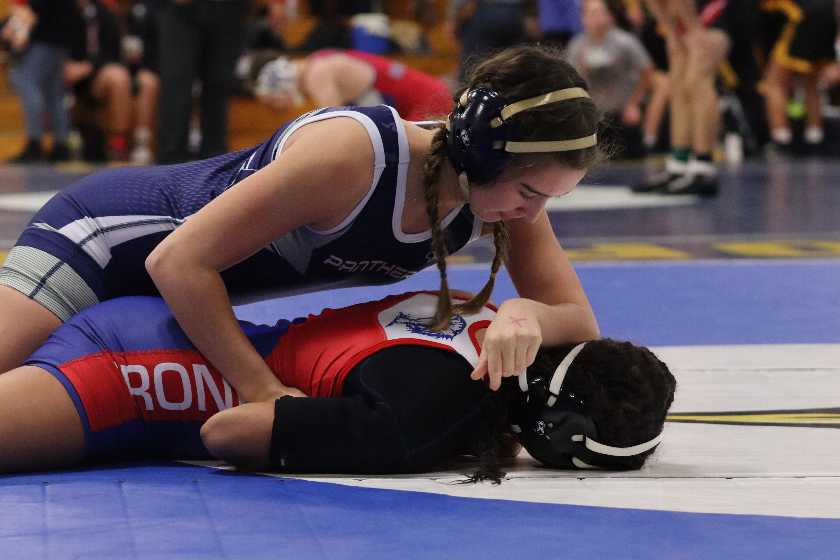 Junior Bella Keesee finished third at the 321A Regional Wrestling and will advance to the state tournament on Feb. 22-23 in Salina.
The Lady Panther wrestling team traveled to Hoisington for the 3-2-1A Regional Wrestling tournament on Friday, Feb. 11. The Panthers had two wrestlers representing their team.
Junior Isabella Keesee finished third in the 130-pound weight class. Keesee began her day with a win over Puga of Norton, but fell in her second match to Jaeger of Colby in the next round. Keesee would then go on to win her next two matches over Brown of Scott City and Siegfried of St. Francis. Keesee advanced to state tournament on Feb. 22-23 in Salina.
At the 145-pound weight class, freshman Johnna Ebner went 1-2 on the day. Ebner lost her first match to Mattheyer of Wakeeney, but received a bye in the second round to advance. In the consolation round, Ebner was defeated by Brenn of Atwood to finish her season.
Phillipsburg High School Girls Wrestling Stories: (3)