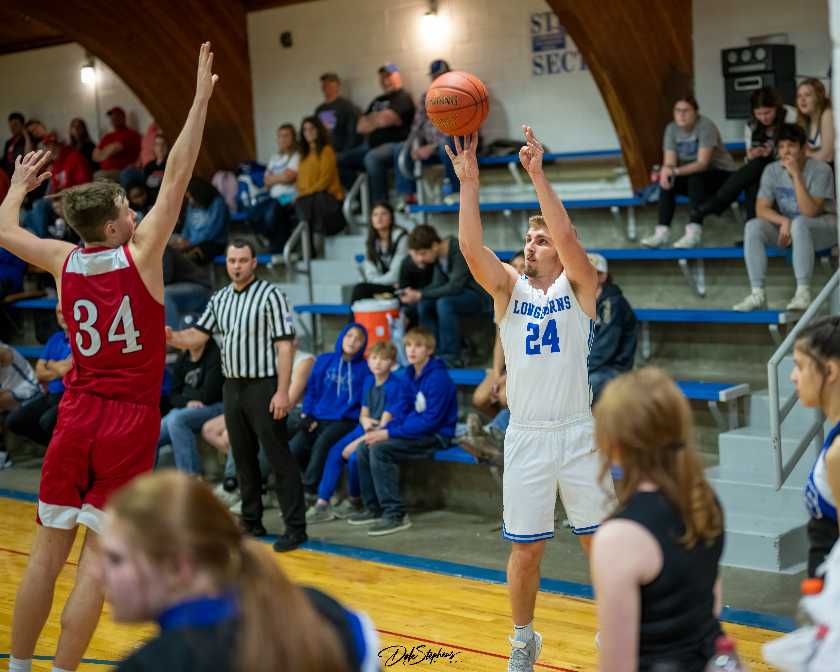 Senior, Dalton Bice, shoots for three and makes it! Photo by Dale Stephens
By: TRHS Yearbook Staff
The Thunder Ridge Longhorns closed out their regular season Tuesday evening,
February 21, 2023,
versus Wilson. After a tough fought season, the Lady Longhorns unfortunately lost their final game of the regular season with a final score of 39-25. Our girls will take on Stockton Thursday evening, February 23rd at 7 p.m. for their first game of the Sub-State tournament.
The Longhorn boys' team closed their season with an exciting victory! They concluded the game with a winning score of 66-31 against Wilson. They also begin their Sub-State journey this week, but on Friday, February 24th at 7 p.m. versus Natoma. Both Sub-State Quarter Final games will be held at home on Thursday and Friday! Come support your Longhorn teams!
Thunder Ridge High School Boys Basketball Stories: (6)