/

/

Russom represented Phillipsburg in KMEA Honor Band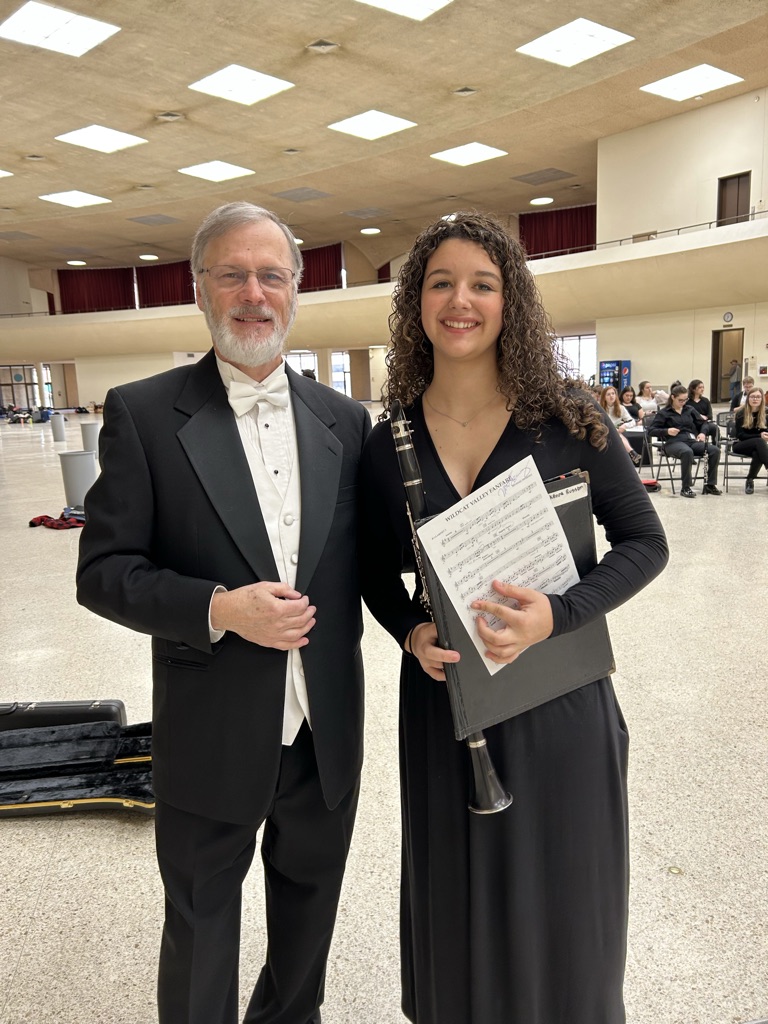 Pictured is Makenna with the 12A Honor Band conductor, Michael Sweeney.
Phillipsburg senior, Makenna Russom, was selected to perform with the 12A Honor Band at the recent KMEA In-Service Workshop.
The 12A Honor Band is made up mostly of students from across the state who attend class 1A or 2A schools. She was nominated by her band instructor, Vesta Jo Still.
During the workshop, Makenna rehearsed under the direction of Dr. Frank Perez of Baker University and Michael Sweeney. Sweeney is director of Band Publications for Hal Leonard LLC in Milwaukee, Wisconsin, one of the largest publishers of printed music in the world. He is a sought after clinician as well as a composer.
Most of the pieces the 12A Honor Band performed were composed by Sweeney. The KMEA In-Service Workshop features the All-State bands, choirs and orchestras. The 12A Honor Band is in its second year; Vesta Jo Still has served as the chairperson.