/

/

Phillipsburg High School releases upcoming music department activities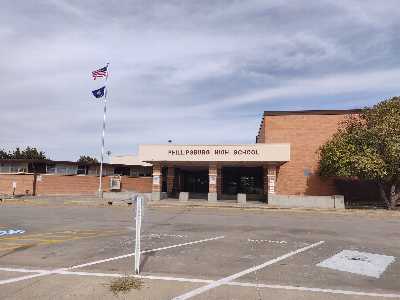 The Phillipsburg Middle and High School Music Departments are preparing for their annual spring concerts. All concerts will be held at the Huck Boyd Center and will begin at 7:00 pm. Please note that the Amendment Benefit will begin at 2:00 p.m. Kelsey Pinkerton, vocal director, and Vesta Jo Still, instrumental director, invite the community to attend to celebrate and enjoy many evenings of musical performances.
April 23- Amendment Benefit Concert beginning at 2:00 p.m. This concert features many DECADES of music. Enjoy a time down memory lane with songs from the 1940's to the present.
April 25 - 9-12 Choir and Band Concert beginning at 7:00 p.m. Popular, light-hearted music as well as recent State Festival selections will be performed.
April 27 - 5/6 Vocal and Instrumental Concert beginning at 7:00 p.m. The 5th Grade Band, the 6th Grade Band, The Granny Awards, a musical presented by the 5th Grade Vocal classes, and the musical, Jukebox Time Machine will be presented by the 6th Grade Vocal classes. This promises to be an entertaining evening.
May 1 - 7/8 Vocal and Instrumental Concert beginning at 7:00 p.m. followed by the 7/8 Athletic Awards presentation. The JH band will be playing a medley from the Lion King and a Fright Night Medley. The vocal portion will feature selections from their recent contest and popular selections from musicals and radio.
Please come out and support these talented young musicians. Hope to see you there!