/

/

Logan FFA Horticulture and Horse judging teams travel to Colby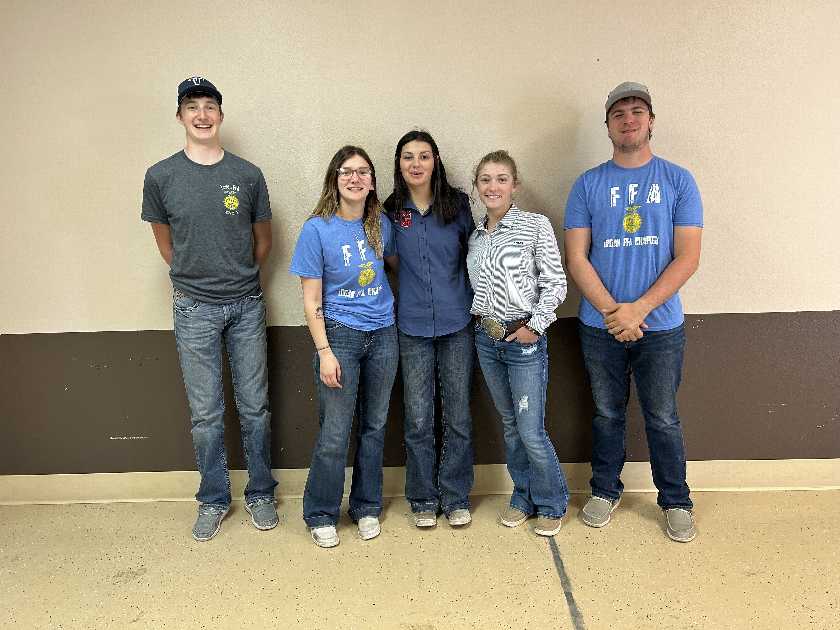 Rhett Kats, Brooke Wiltfong, Jersey Voss, Cydnee Rider, and Ryan Prewo
The Logan FFA Horticulture and Horse judging teams traveled to Colby April 12 to participate in Floriculture judging and Landscape Nursery in the morning and Horse judging in the afternoon.
They had to identify 30 plants and take a test and two practicums in each contest. The floriculture team placed 11th. The team consisted of Rhett Kats, Brooke Wiltfong, Jersey Voss, Cydnee Rider, and Ryan Prewo.
The same members also competed in the Landscape/ Nursery contest and placed 7th as a team. Individually Cydnee placed 15, Ryan placed 17th, and Brooke placed 23rd.
Logan High School FFA Stories: (2)