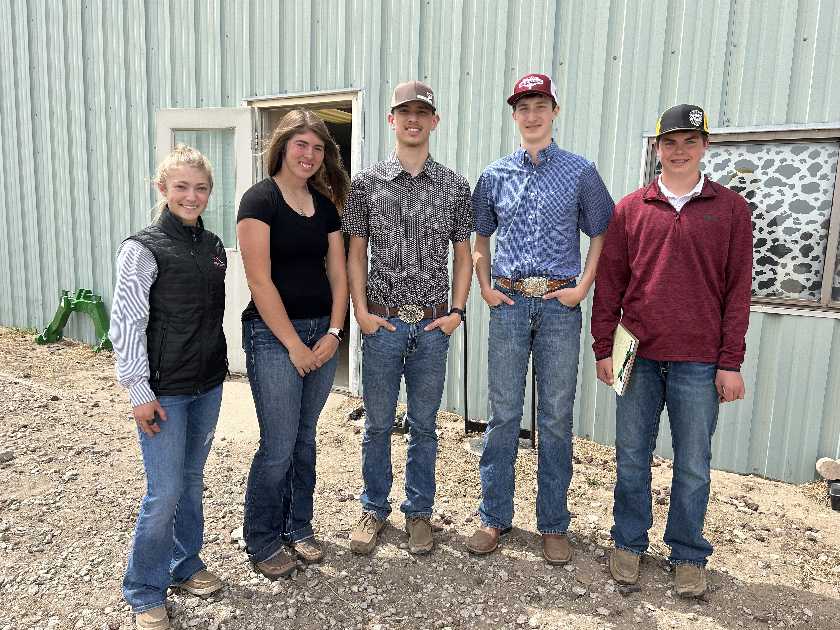 Left to Right: Cydnee Rider, Mara Kats, Kaden Graham, Rhett Kats, and Case Ashmore
The Logan FFA livestock judging team traveled to Hays on April19, 2023 to the NW District Livestock contest.
They judged eight pens of livestock and the seniors gave three sets of reasons and the Greenhands gave two sets of reasons.
The Senior team consisted of Kaden Graham, Cydnee Rider, Rhett Kats, and Mara Kats. They placed 11th as a team out of 28 teams.
Case Ashmore was the only Greenhand from Logan this year. He placed 5th in the Greenhand division of the contest.
Logan High School FFA Stories: (2)