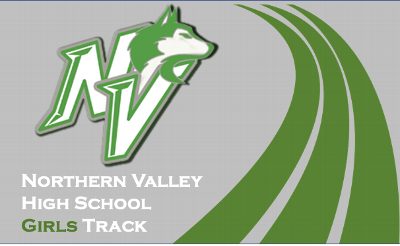 On April 21st the Northern Valley High School Track & Field team traveled to Osborne for the Kaiser Relays Track Meet. A total of twelve teams competed on a very windy day.
The NV Girls placed 10th scoring 21 points as a team. Bringing home medals were Mary Baird with a three way tie for 2nd place in the high jump, Audrey Bina with 2nd in the triple jump and 4th in the 200m, and Landry Gebhard with 5th in the 3200m.
The NV Boys came home with 4th place scoring 48 points as a team. Bringing home medals were Brian Bencomo with 2nd place in the 400m, Kenton Thalheim with 1st in the pole vault and 5th in the 800m, Gabriel Rudd with 4th in the long jump, Owen Hammond with 2nd in the high jump, and Gavin Thalheim with 3rd in pole vault. The Husky 4x400m Relay team placed 2nd ran by Brian Bencomo, Owen Hammond, Gabriel Rudd, and Kenton Thalheim.
Coach Hansen, "We had multiple athletes missing due to injuries but the Huskies performed well despite the chilliness and high winds."
The Huskies will travel to the Quinter Track Meet on Friday the 28th.
Northern Valley Girls Results – 10th Place (21 points)
3200m, Landry Gebhard, 5th
200m, Audrey Bina, 4th
High Jump, Mary Baird, tie for 2nd
Triple Jump, Audrey Bina, 2nd
Northern Valley Boys Results – 4th Place (48 points)
400M, 2nd – Brian Bencomo – 53.5
800M, 1st – Kenton Thalheim – 2:14.10
4x400M Relay, 2nd – Brian Bencomo, Owen Hammond, Gabriel Rudd, Kenton Thalheim – 3:44.09
High Jump, 2nd – Owen Hammond – 5-10.00
Pole Vault, 1st – Kenton Thalheim – 12-0
Long Jump, 4th – Gabriel Rudd – 19-10