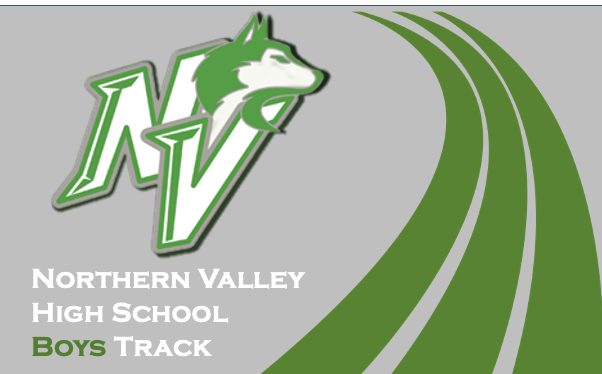 On April 28th the Northern Valley High School Track & Field team traveled to Quinter to compete in the Quinter HS Invitational. A total of 22 teams competed.
The NV Boys came home with 4th place scoring 44 points as a team. Bringing home medals were Brian Bencomo in the 200m placing 3rd and the 400m placing 4th, Kenton Thalheim with 2nd in the pole vault and 5th in the 400m, Jeremiah Hansen with 6th in the 100m, Gabriel Rudd in long jump with 4th, Owen Hammond with 3rd in high jump and 5th in triple jump, Gavin Thalheim with 3rd in pole vault, and finally the 4x400m Relay team with 3rd ran by Brian Bencomo, Jeremiah Hansen, Gabriel Rudd, and Kenton Thalheim.
Coach Hansen, "It was another cold windy day, but the Huskies worked hard all day against some tough competition. The girls may not have brought home any medals, but they competed well and the girls set 5 new PRs. We also had three boys set new PRs as well."
The Huskies will travel to Phillipsburg Tuesday to compete in the Logan Invitation and then to Mankato on Friday for the Rock Hills Invitational.
Northern Valley Boys Results – 4th Place (44 points)
100m 200m 400M
4x400M Relay
High Jump Pole Vault
Long Jump Triple Jump
6th – Jeremiah Hansen – 11.65 (PR) 3rd – Brian Bencomo – 24.03 (PR)
4th – Brian Bencomo – 55.14 5th – Kenton Thalheim – 56.47
3rd – Brian Bencomo, Jeremiah Hansen, Gabriel Rudd, Kenton Thalheim – 3:43.64
3rd – Owen Hammond – 5-6
2nd – Kenton Thalheim – 12-0
3rd – Gavin Thalheim – 12-0 (PR)
4th – Gabriel Rudd – 18-10.50 5th – Owen Hammond – 36-1.50
Northern Valley High School Boys Track Stories: (4)