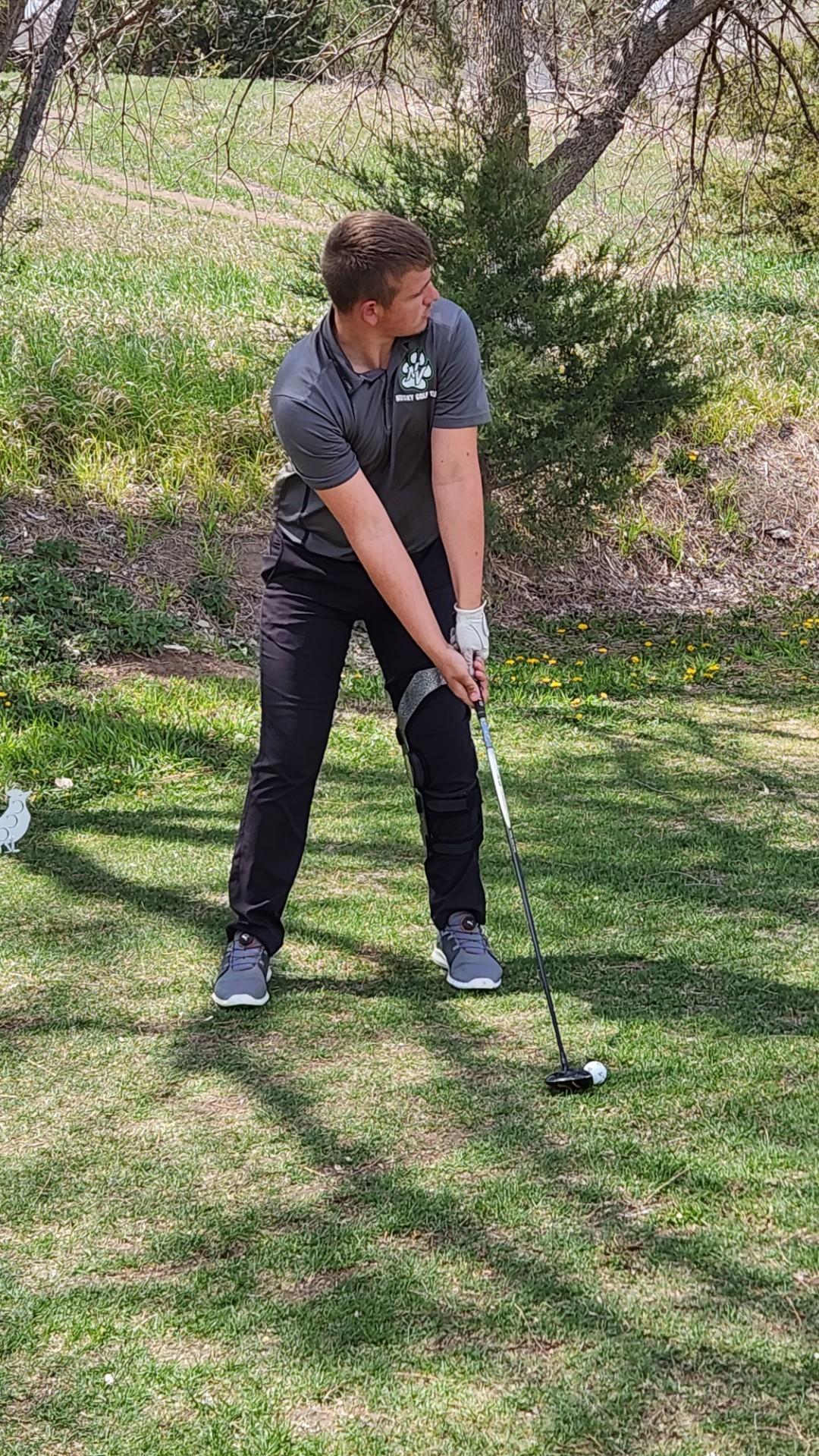 Deacon Schemper tees off at the Plainville JV Showcase.
The Northern Valley Huskies were busy golfing on May 4th. The varsity squad traveled to
Oxford, NE, and had an enormous amount of success.
Brody Preston shot an 89 good for 8th place, his best round of golf for his career. and 9 strokes better than his best 18-hole total on the season.
Foster Brands shot a 96 for 11th place staying very consistent with his average score for the year.
Robert Vsetecka shot a 104 for his career-best round as well which earned him 21st place.
Jason Cox shot a 116 for 30th.
The team came in 4th place for the meet.
These four golfers will travel to Phillipsburg on May 9th for their last Invitational before Regionals in Oberlin on May 15th.
The JV squad traveled to Plainville for the annual JV Showcase as their final meet of the season.
Audrey Brubaker had by far her best performance of the season shooting 116. She has managed to shave strokes off of her score at all four meets she has attended. She beat her other 18-hole score on the season by 20 strokes. Deacon Schemper shot his best score of the season as well with a 119. He beat his best score of the season on 18 holes by 13 strokes. Clay Van Patten shot a 130. He beat his other 18-hole score by 5 strokes. Ayden Keith shot a 140 for his personal best on the season. He beat his other 18-hole score of the season by 14 strokes.
I'm very proud of the Varsity and JV squads. Both have made enormous growth as golfers on the season.