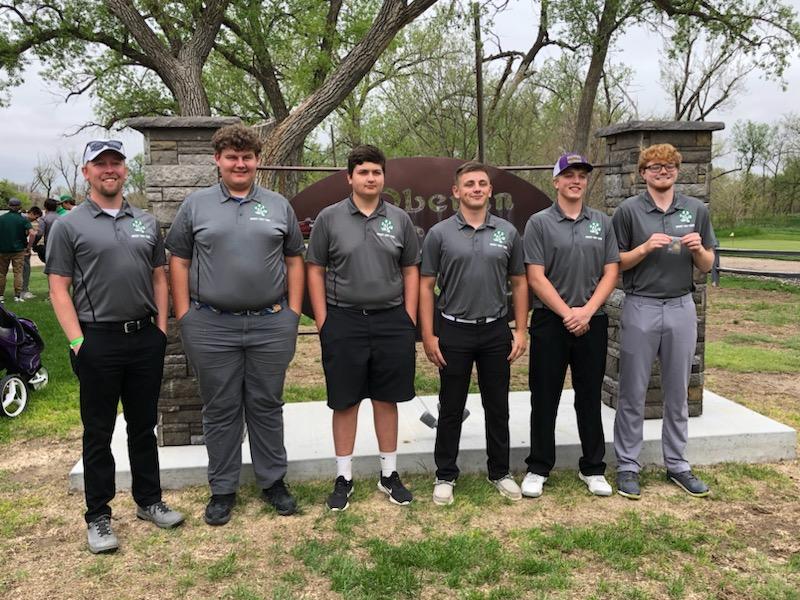 Pictured L to R: Coach Mitch Pugh, Deacon Schemper, Robert Vsetecka, Brody Preston, Jason Cox, Foster Brands
The Northern Valley Huskies Golf Team placed third at Regionals in Oberlin on May 15th. The Huskies will advance to the State Tournament in Emporia beginning May 22.
Individually:
Foster Brands took second place with a 96
Robert Vsetecka took 12th with a 107
Jason Cox and Brody Preston tied for 16th shooting 113
Deacon Schemper shot a 155.